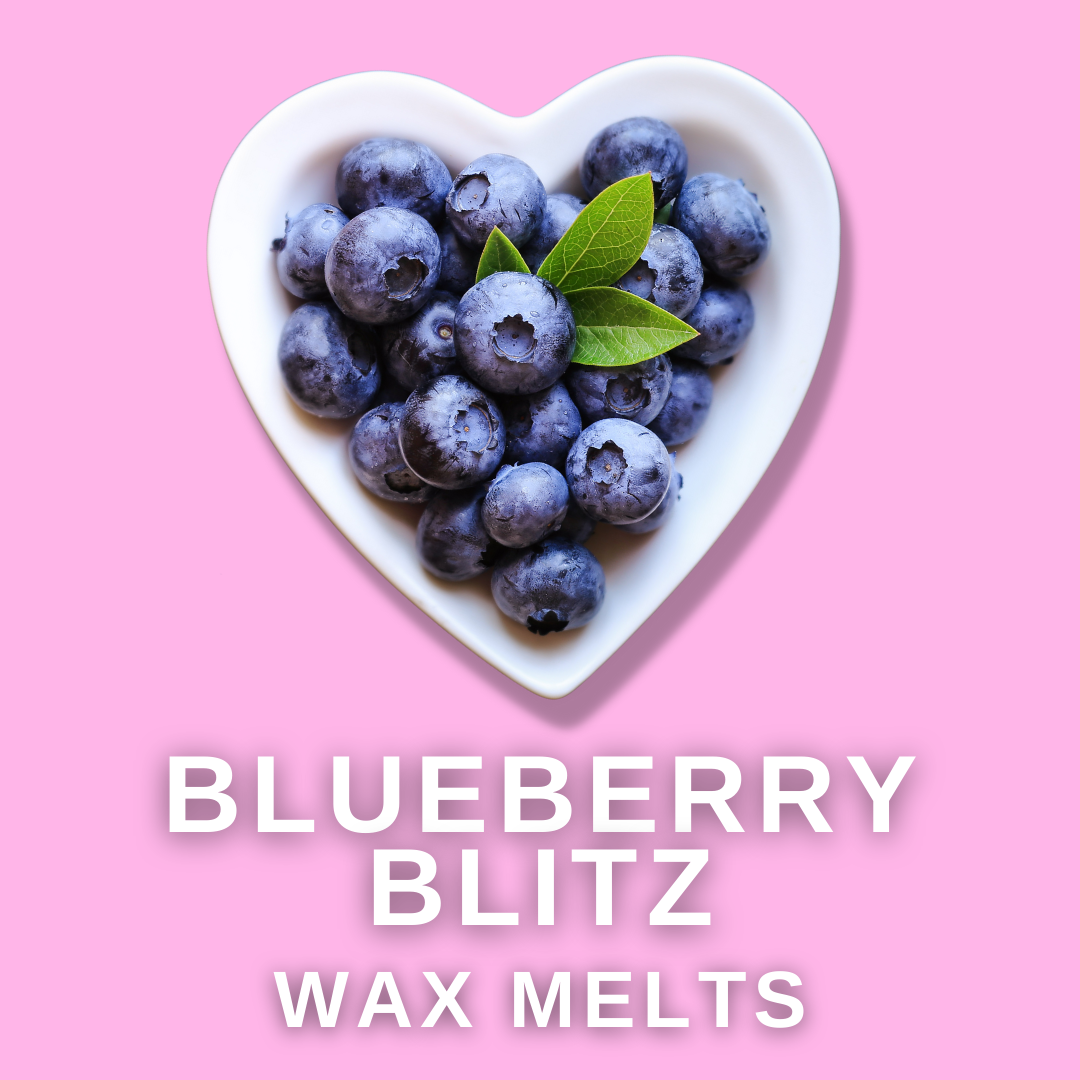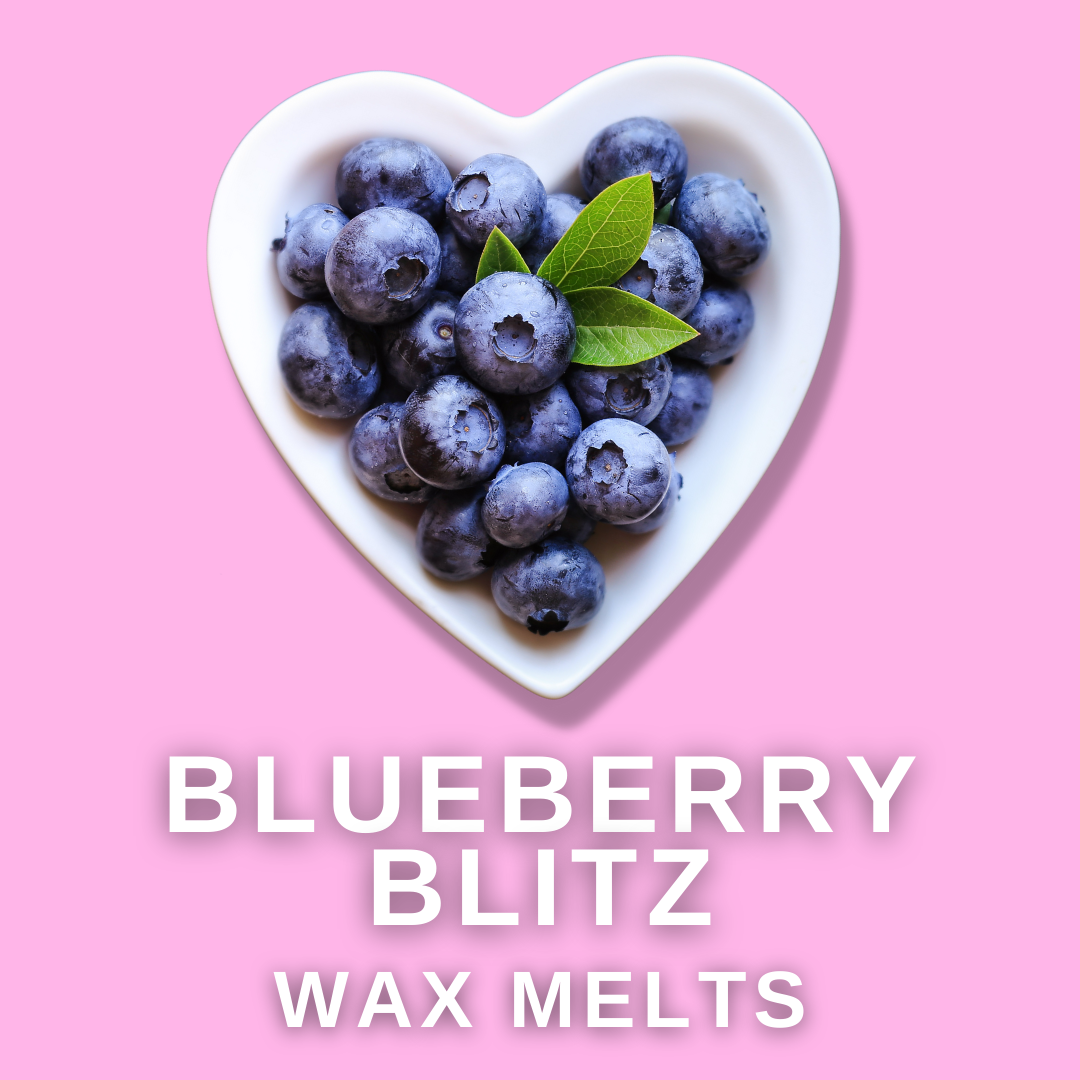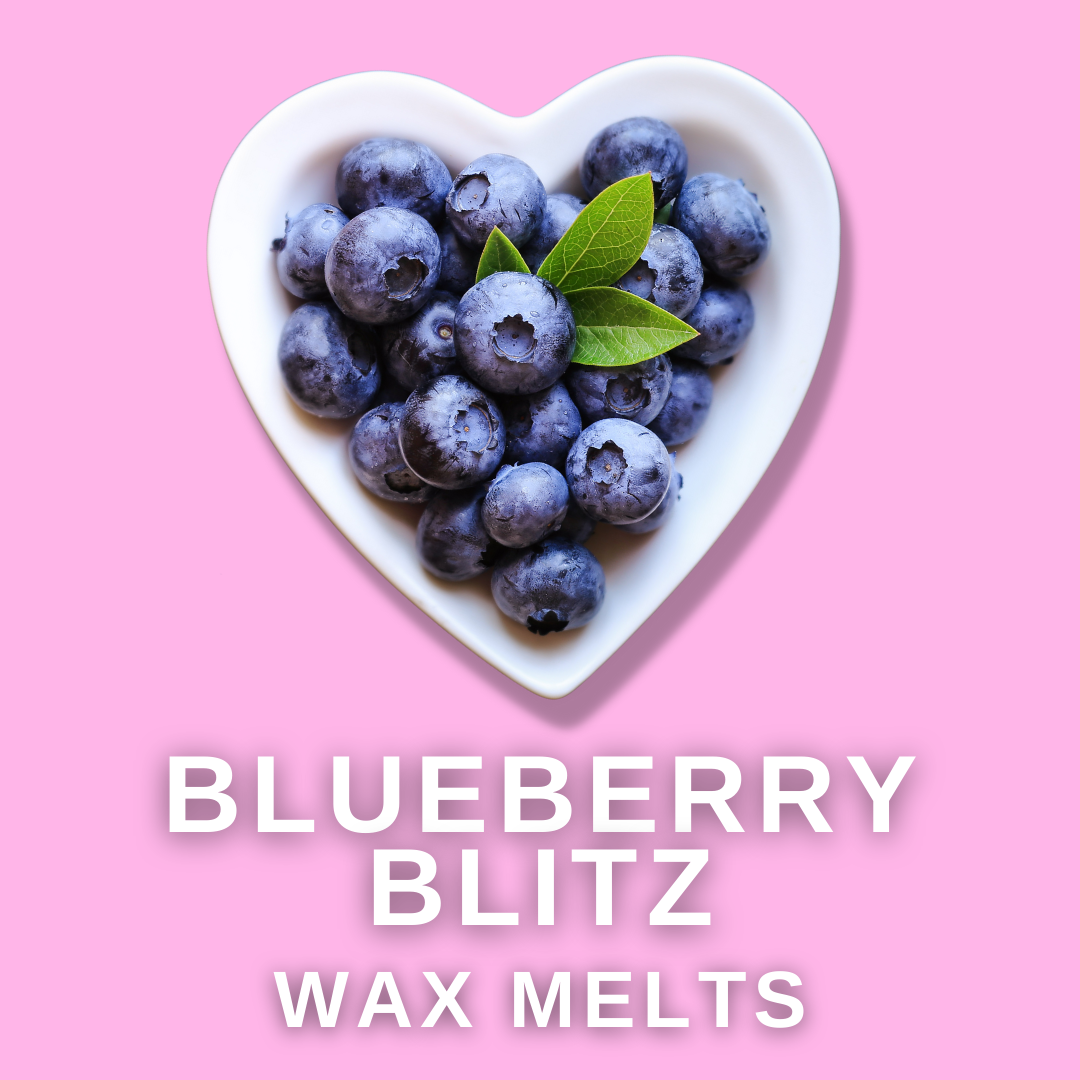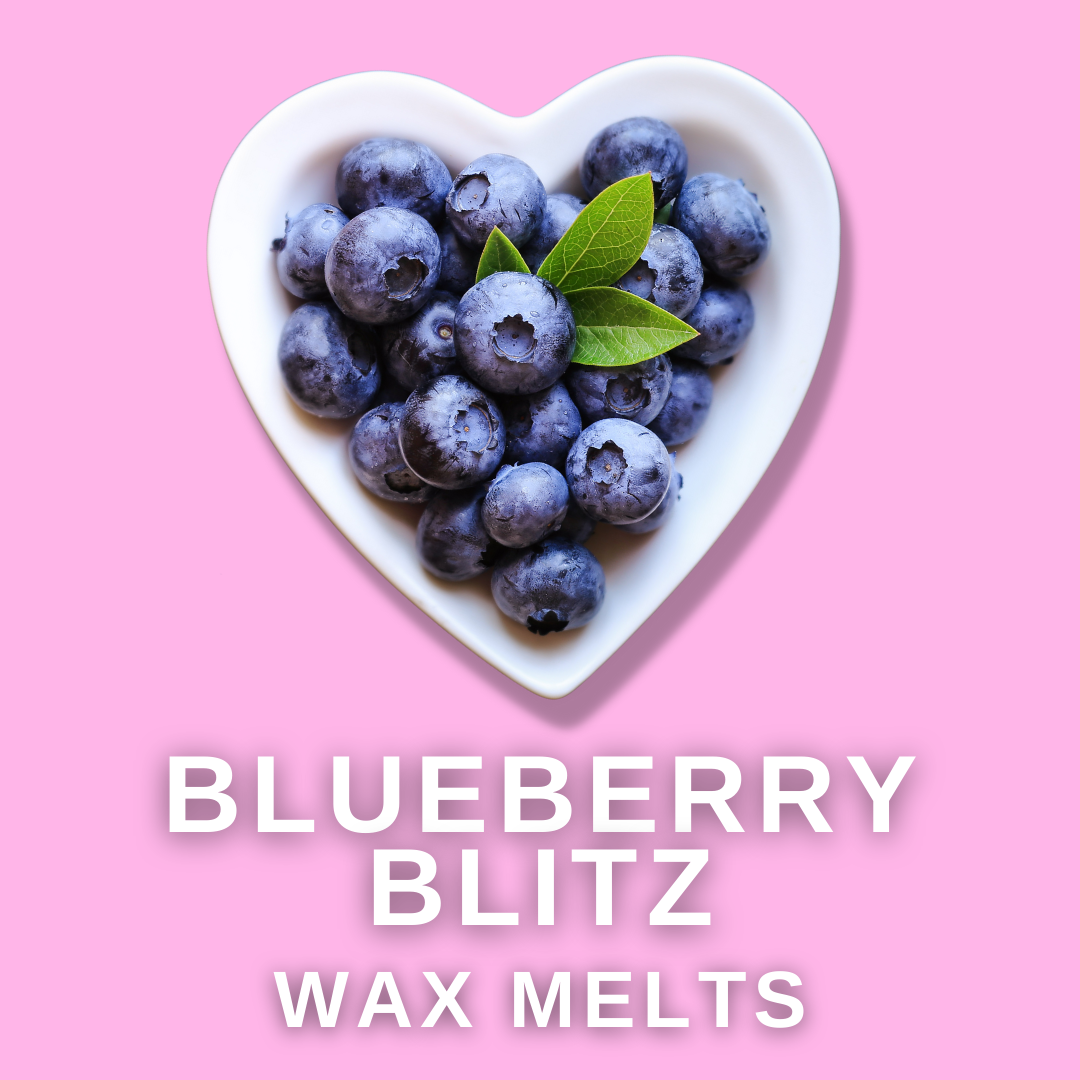 Blueberry Blitz Soy Wax Melt Box 50g
Blueberry Blitz Soy Wax Melt Gems capture smashed Blueberries in sugar and silky cream. Reminiscent of summertime picnics and delicious treats, this fragrance gives off both fruity and powdery aromas. 

Each gift style box contains Ten Soy Wax Melts that are collectively 30 hours of fragrance. Delivered in a resealable and recyclable box for neat and tidy storage.
Fragrance Notes
Top Notes: Fresh Blueberry 
Heart Notes: A touch of raspberry and cream
Bottom Notes: A bed of soft sugar
Classification, Labelling, and Packaging (CLP)
Our products are thoroughly tested, following strict guidelines illustrated in European Regulation (EC) No 1272/2008 to ensure your safety. 
Contains: (Linalool, 4-tert-Butylcyclohexyl acetate, Coumarin, Ethyl methylphenylglycidate, Methyl cinnamate) 
May cause an allergic skin reaction. Harmful to aquatic life with long-lasting effects. Keep out of reach of children.
Dispose of contents/container to an approved disposal site, in accordance with local regulations.
| Vegan | Store in a cool, dry place | Use within 24 months | 
 *Weight is approximate as they are handmade items