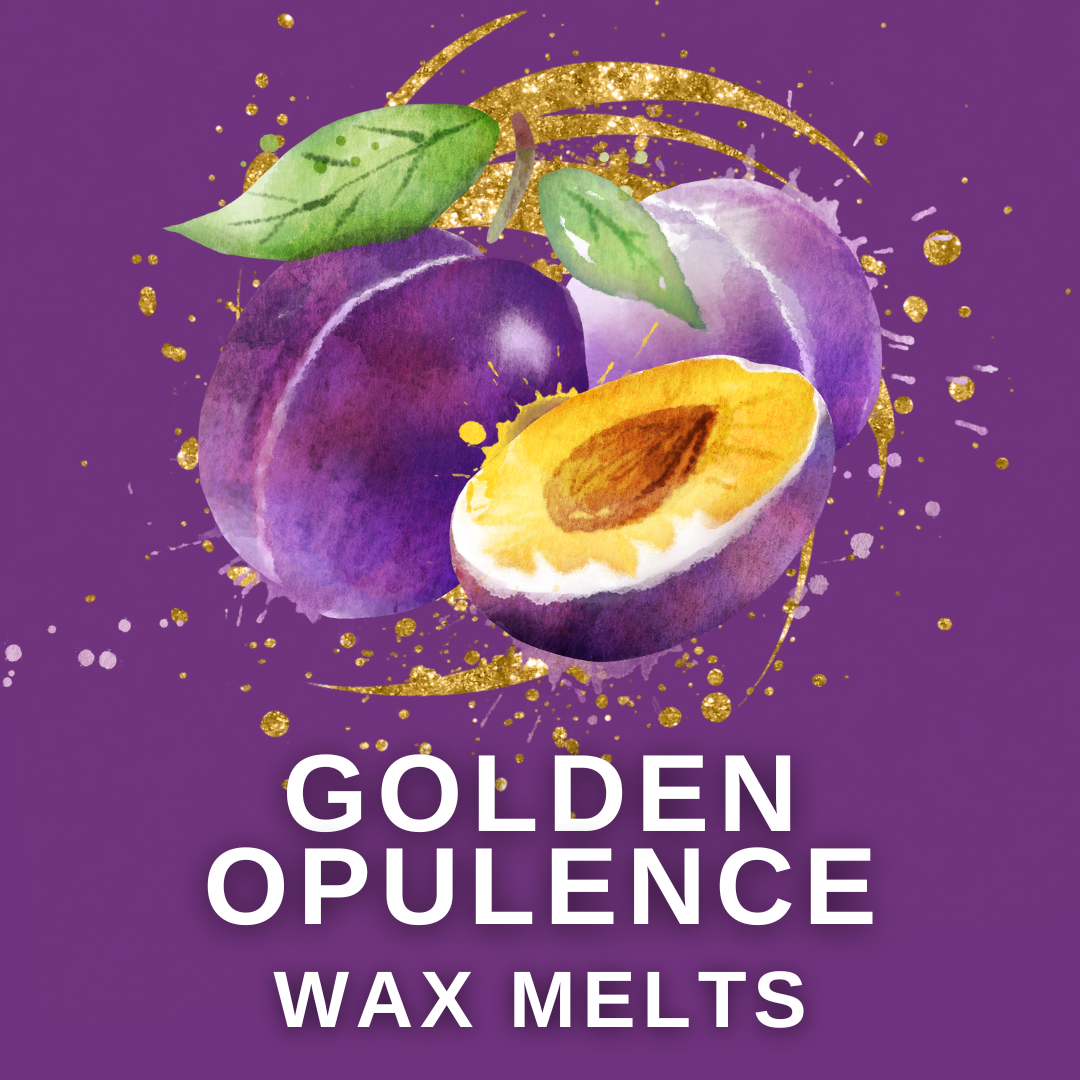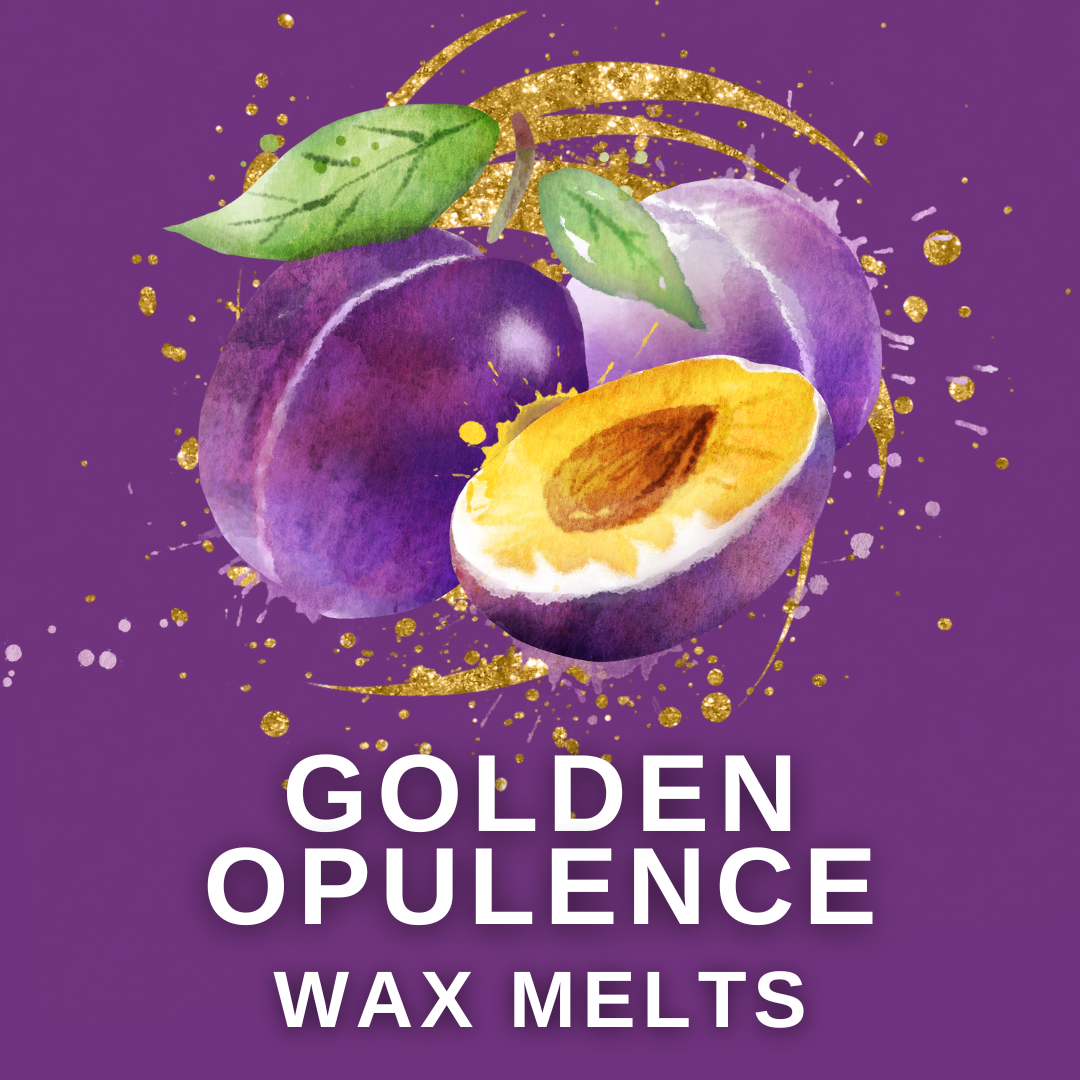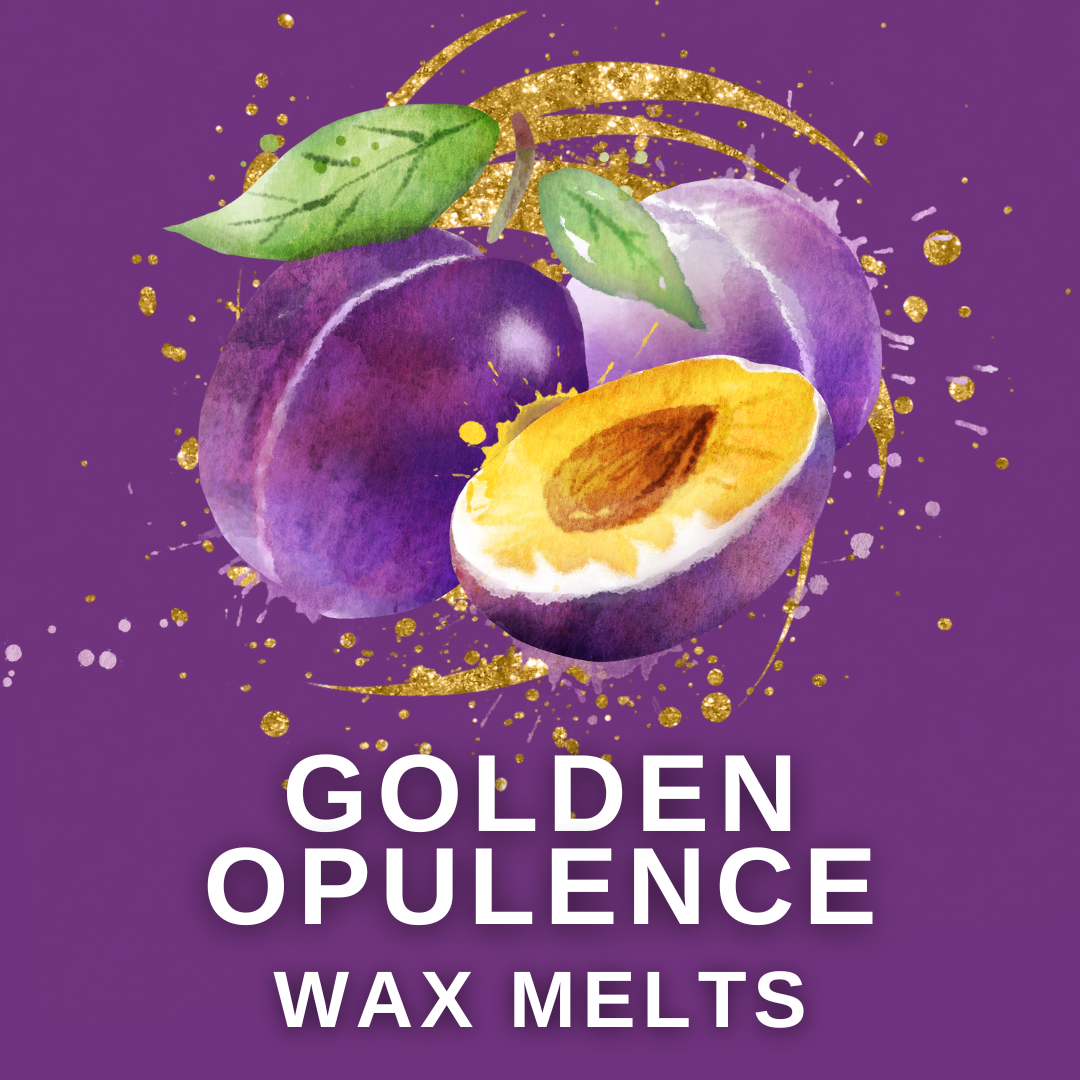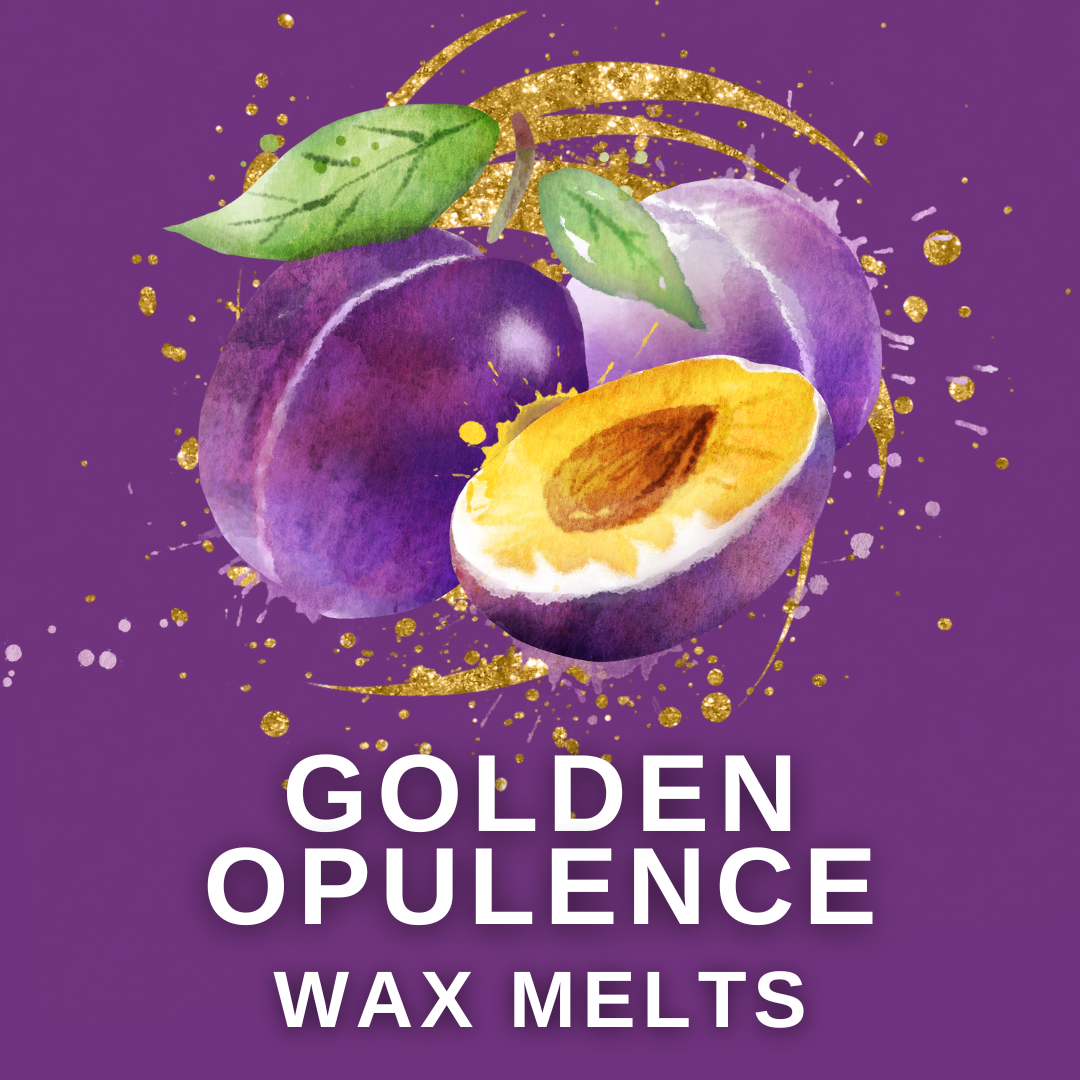 Golden Opulence Soy Wax Melt Box 50g
Golden Opulence Soy Wax Melt Gems produce a sensational inspired blend of Rich Dark Plum and Cassis wrapped in a bouquet of glamourous Floral notes and Musk. 

Each gift style box contains Ten Soy Wax Melts that are collectively 30 hours of fragrance. Delivered in a resealable and recyclable box for neat and tidy storage.
Fragrance Notes
Top Notes: Indulge your senses with the sensation of rich Plums and Cassis combined with Sweet Orange and Bergamot.
Heart Notes: The spicy notes of Cinnamon and Clove with Black Cherry and Prune bring out a wonderful decadence and warmth.
Base Notes: Patchouli, Vanilla, Tonka Bean, and Musk round off this sophisticated scent.
Classification, Labelling, and Packaging (CLP)

Our products are thoroughly tested, following strict guidelines illustrated in European Regulation (EC) No 1272/2008 to ensure your safety. 
Contains: Coumarin, Ethyl Methylphenylglycidate, Linalool, Linalyl Acetate, Alpha-Pinene, D-Limonene, Delta-1-(2,6,6-Trime-Thyl-3-Cyclohexen-1-Yl)-2-Buten-1-One
May cause an allergic skin reaction. Harmful to aquatic life with long-lasting effects. Keep out of reach of children.
Dispose of contents/container to an approved disposal site, in accordance with local regulations.
| Vegan | Store in a cool, dry place | Use within 24 months | 
 *Weight is approximate as they are handmade items