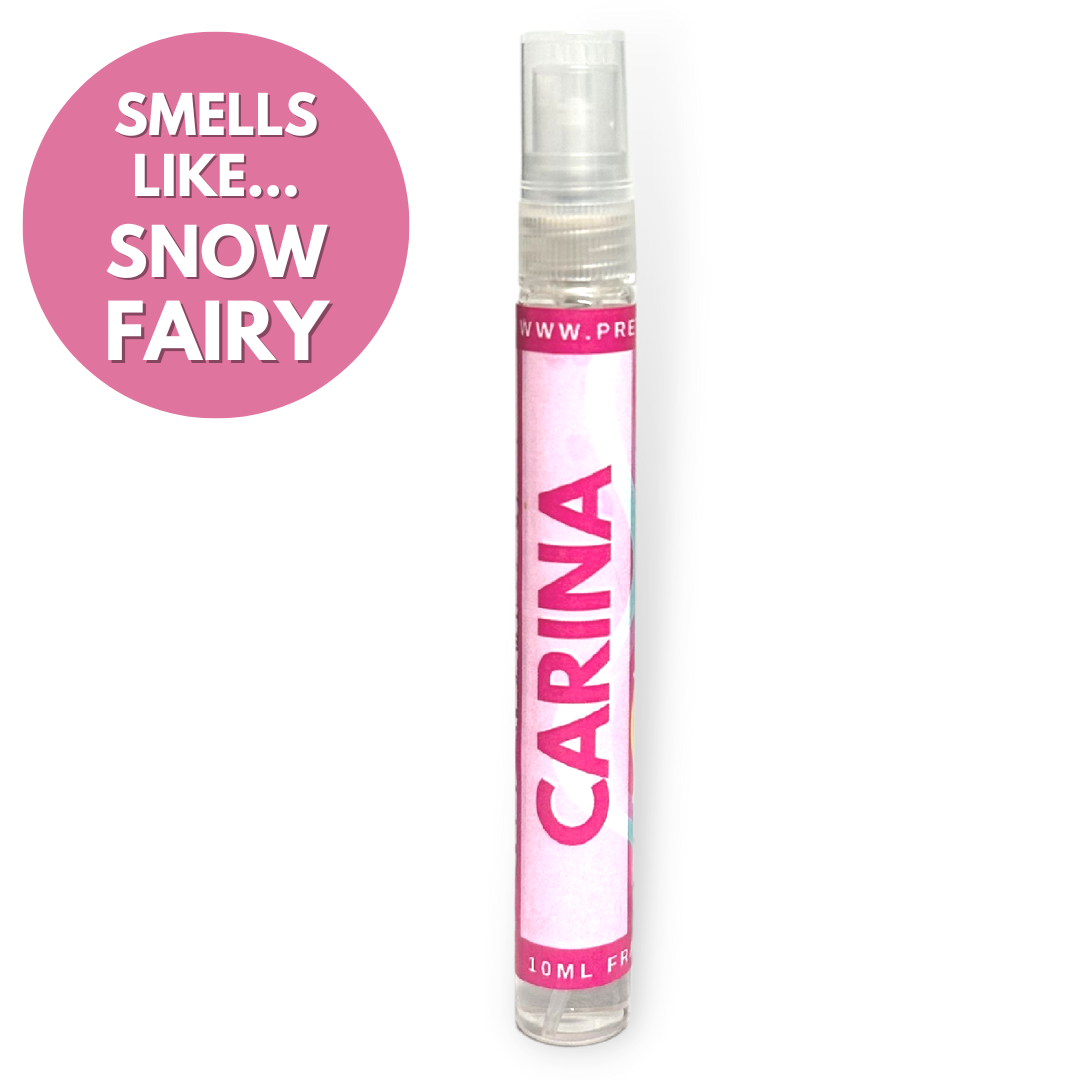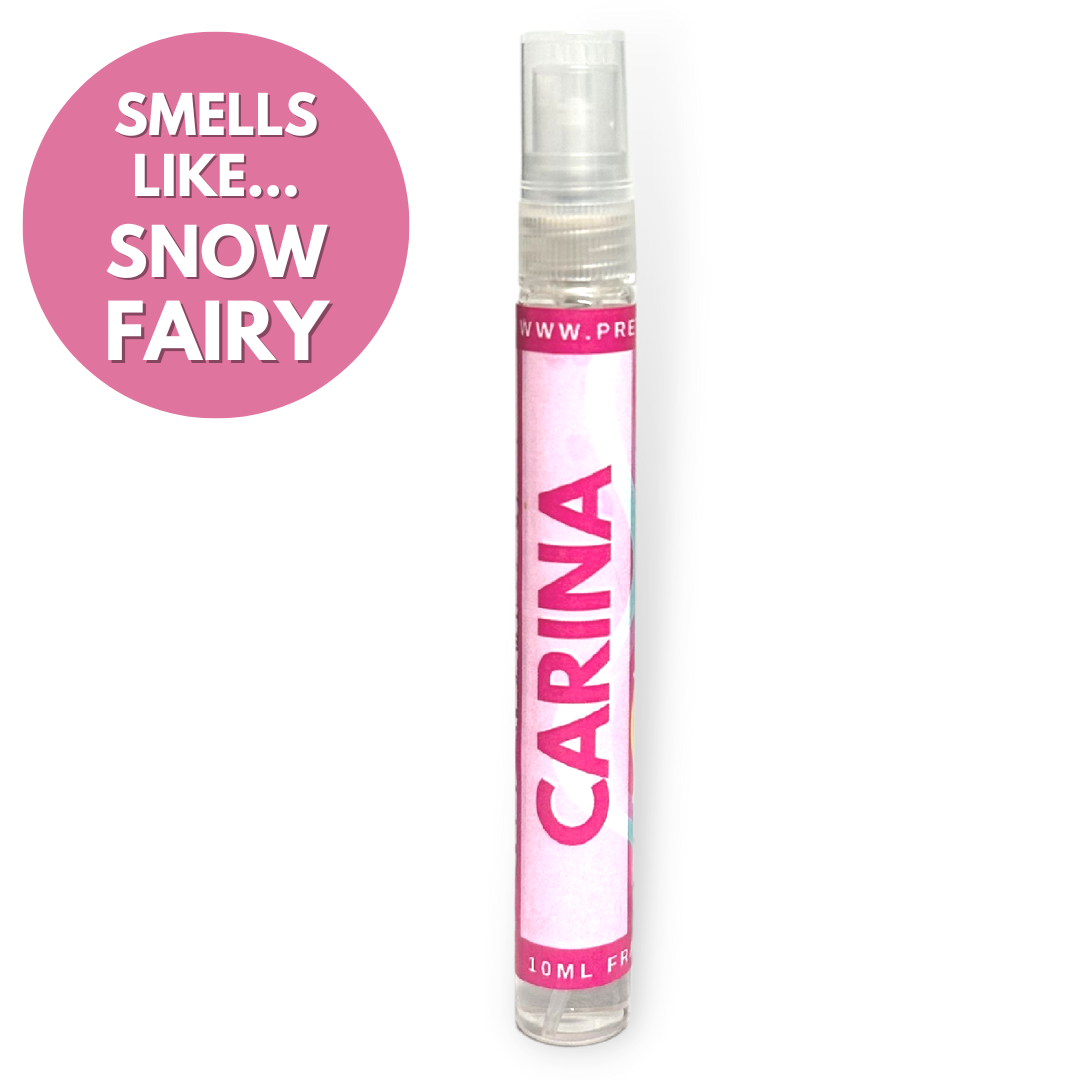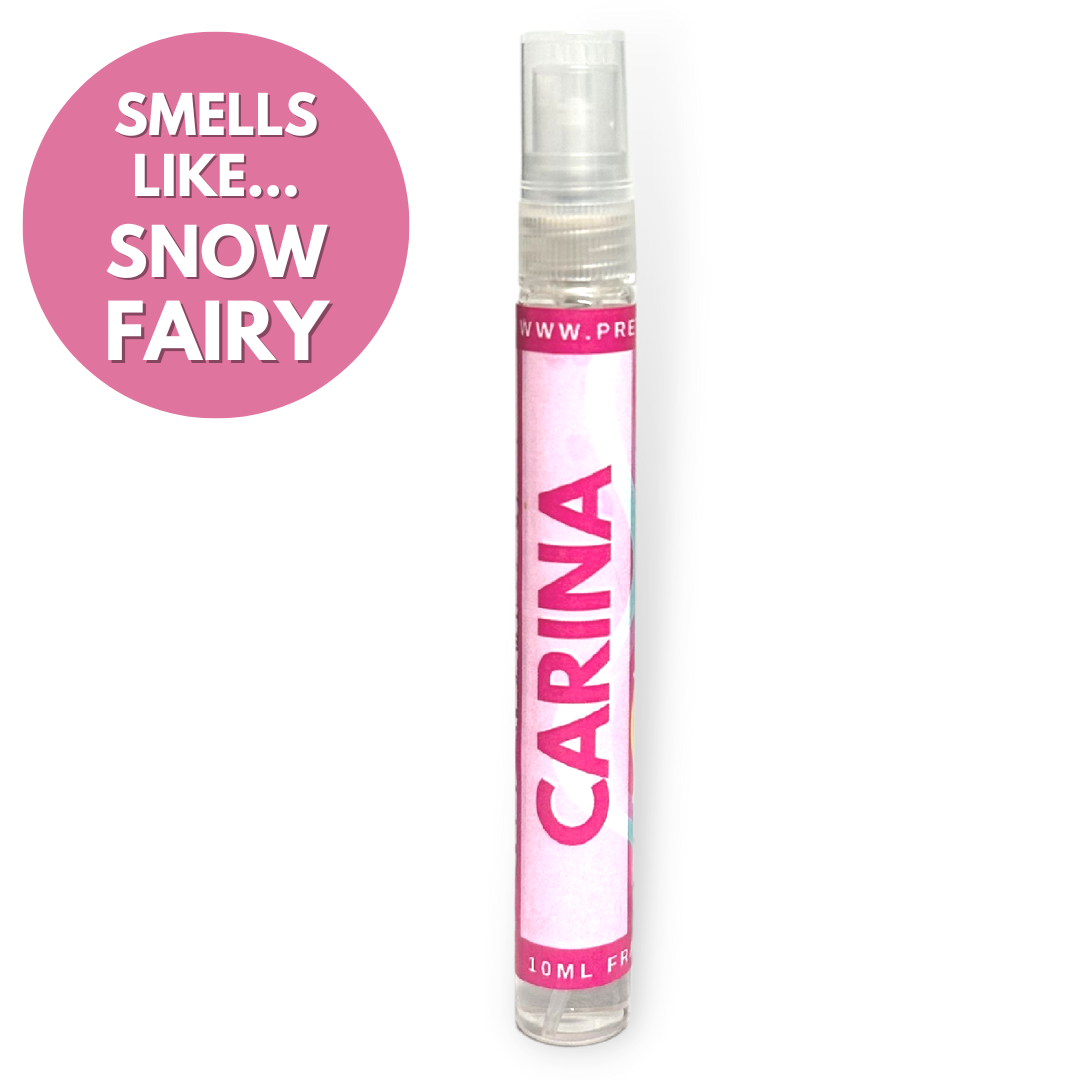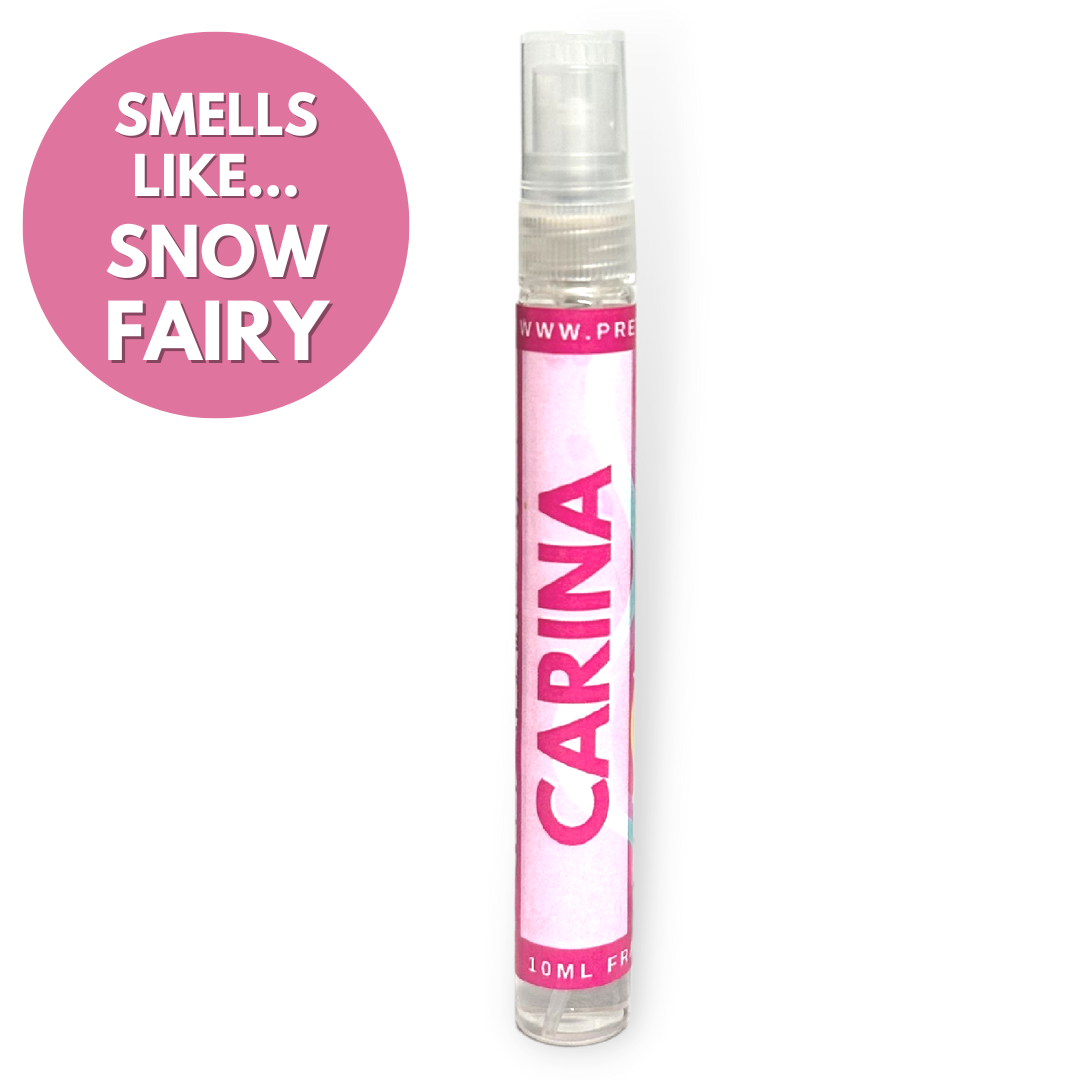 Magically inspired by a popular bath cosmetics brand, this fruity melody is bursting with bubble gum and sweet candyfloss. A famous pink treat that will take you away with the fairies! Don't think twice, just fall head-over-heels for this magical treat! Dive into the pink sugar-coated world of Carina and surrender to its sweet, fruity scent. Let your imagination take flight and explore a world of fairies and enchanting moments!

Fragrance Notes
Top Notes: Fluffy notes of Candy Floss
Heart Notes: Bursting with Pear Drops, Bubble gum and Banana
Base Notes: Sweet Vanilla and Musk
What is a fragrance mist?
A fragrance mist is an Eau De Toilette, but due to the way we manufacture the product we can't give it that official title. Our fragrance concentration is between 10-15%, technically making them Eau de Parfum. With all of your favourite dupe perfumes and aftershaves, we're sure these bottles of fragrance will meet your expectations in strength.  You can use them just as you would with that £80 bottle of the real deal. Us ladies at Pretty Suds love to spray them in our hair, and they are very popular with the Mr Suds. 
Classification, Labelling and Packaging (CLP)
Our products are thoroughly tested, following strict guidelines illustrated in European Regulation (EC) No 1272/2008 to ensure your safety. 
Contains: (Benzyl acetate, Orange peel oil, sweet, Ethyl methylphenylglycidate, Exaltolide), gamma-Undecalactone, alpha-isomethyl ionone.
May cause an allergic skin reaction. Harmful to aquatic life with long lasting effects. Keep out of reach of children.
Dispose of contents/container to approved disposal site, in accordance with local regulations.
🔄 Recycling Our Packaging 
This product is made from glass and PET plastic
🔥 Safe Spraying
Shake well before use. Spray 30cm away from face. Best used on fabrics. Do not spray near naked flames.