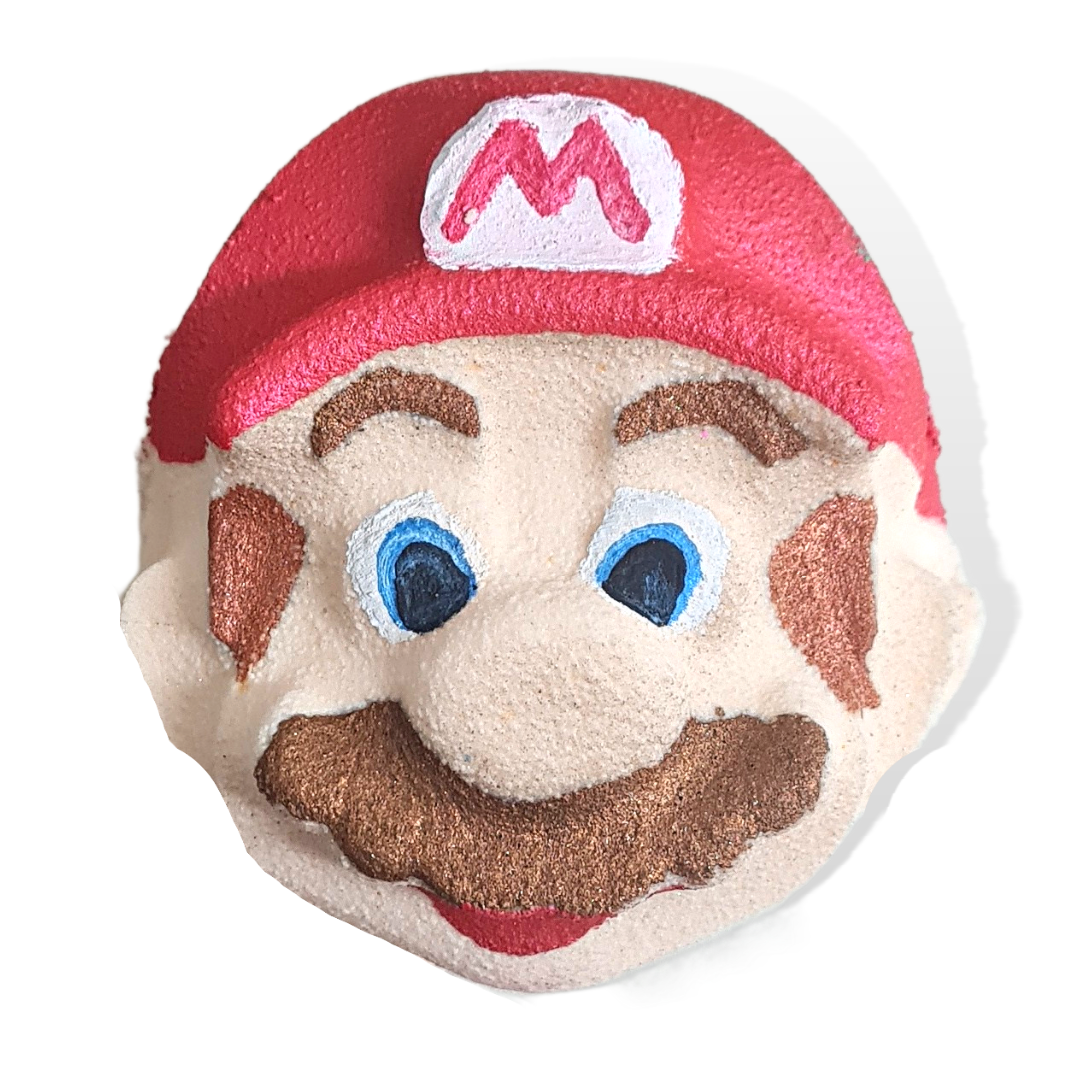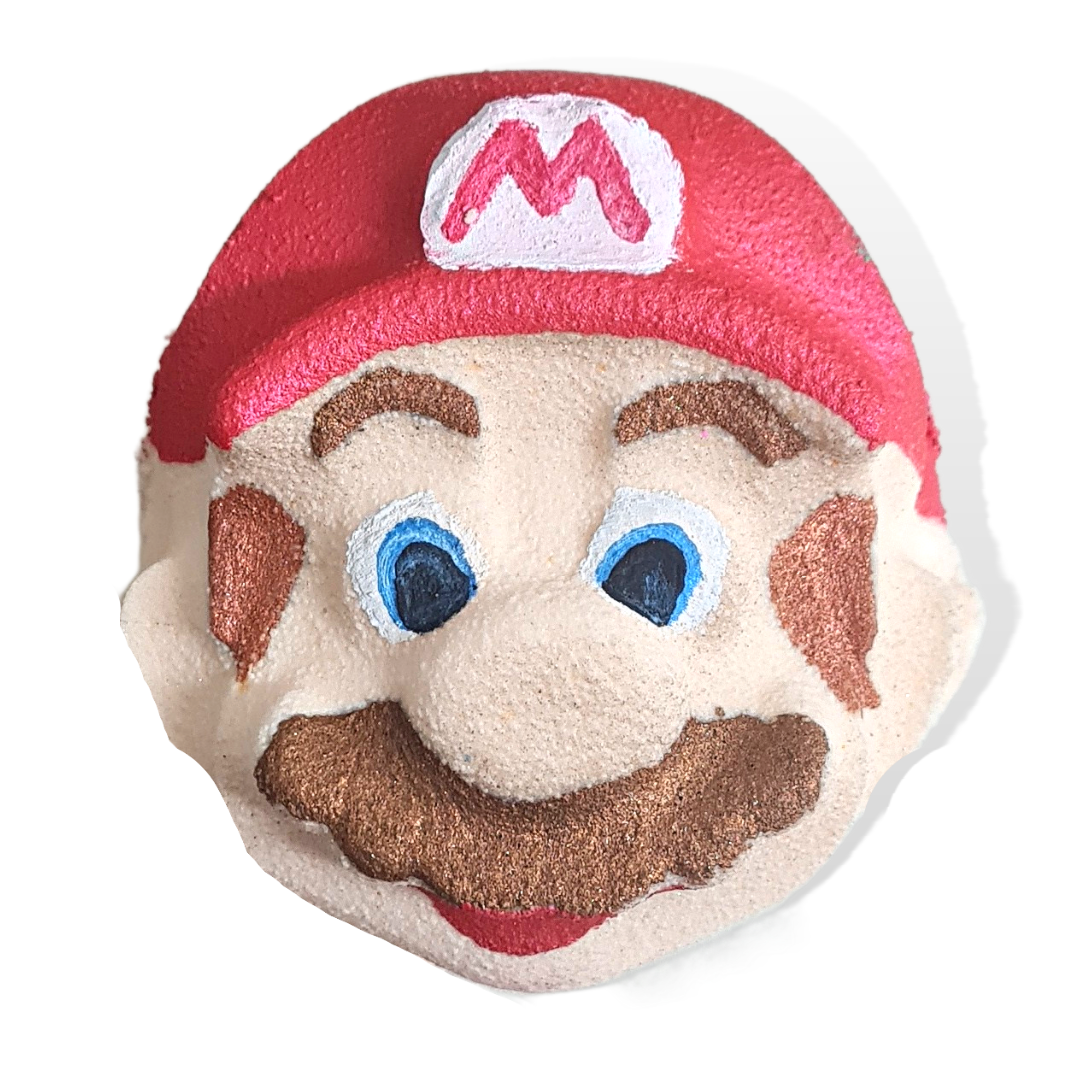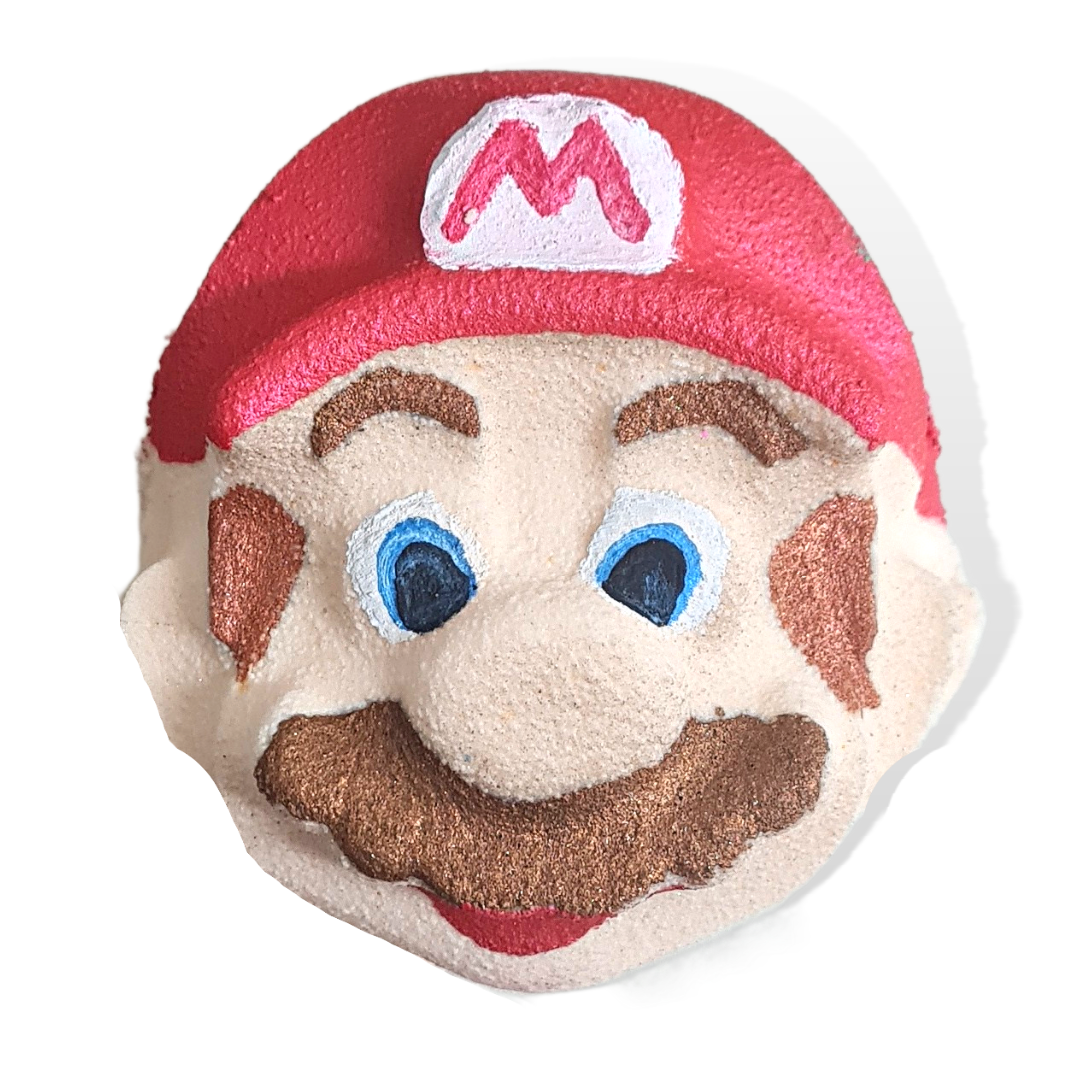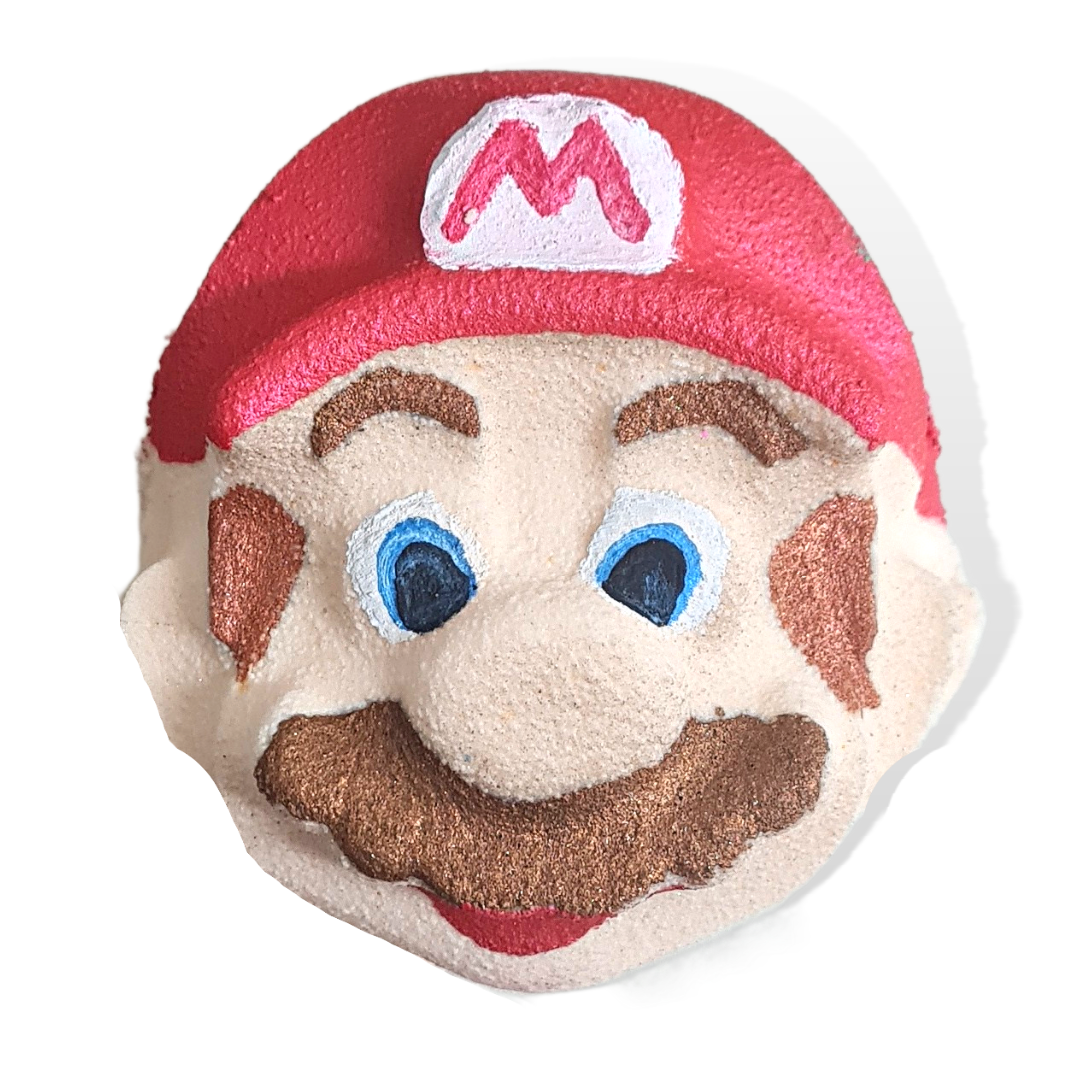 Dive into this Mario-inspired bath bomb! It's fragranced with a musky "Male Aftershave" aroma - just like Creed's Aventus. Plus, it's hand-painted with two fab colors inside. Perfect for a plumber's pampering night!
Fragrance Notes

Top Notes: Opening with zesty Bergamot and Lemon, rich Cassis, and mysterious Incense
Heart Notes: Velvet Woods and Rock Rose
Bottom Notes: Rich Musk
Ingredients

Sodium Bicarbonate, Citric Acid, (Corn) Starch, Sweet Almond Oil, Polysorbate 80, Parfum, CI15985, Alcohol, Charcoal, Titanium Dioxide, Mica

Allergens: (2-Methyl-3-(P-Isopropylphenyl)Propionaldehyde), Alpha Pinene, Iso E Super, Limonene, Linalool
Packaging

Individually wrapped in recyclable cellophane.
| Vegan | Store in a cool, dry place | Use within 24 months |