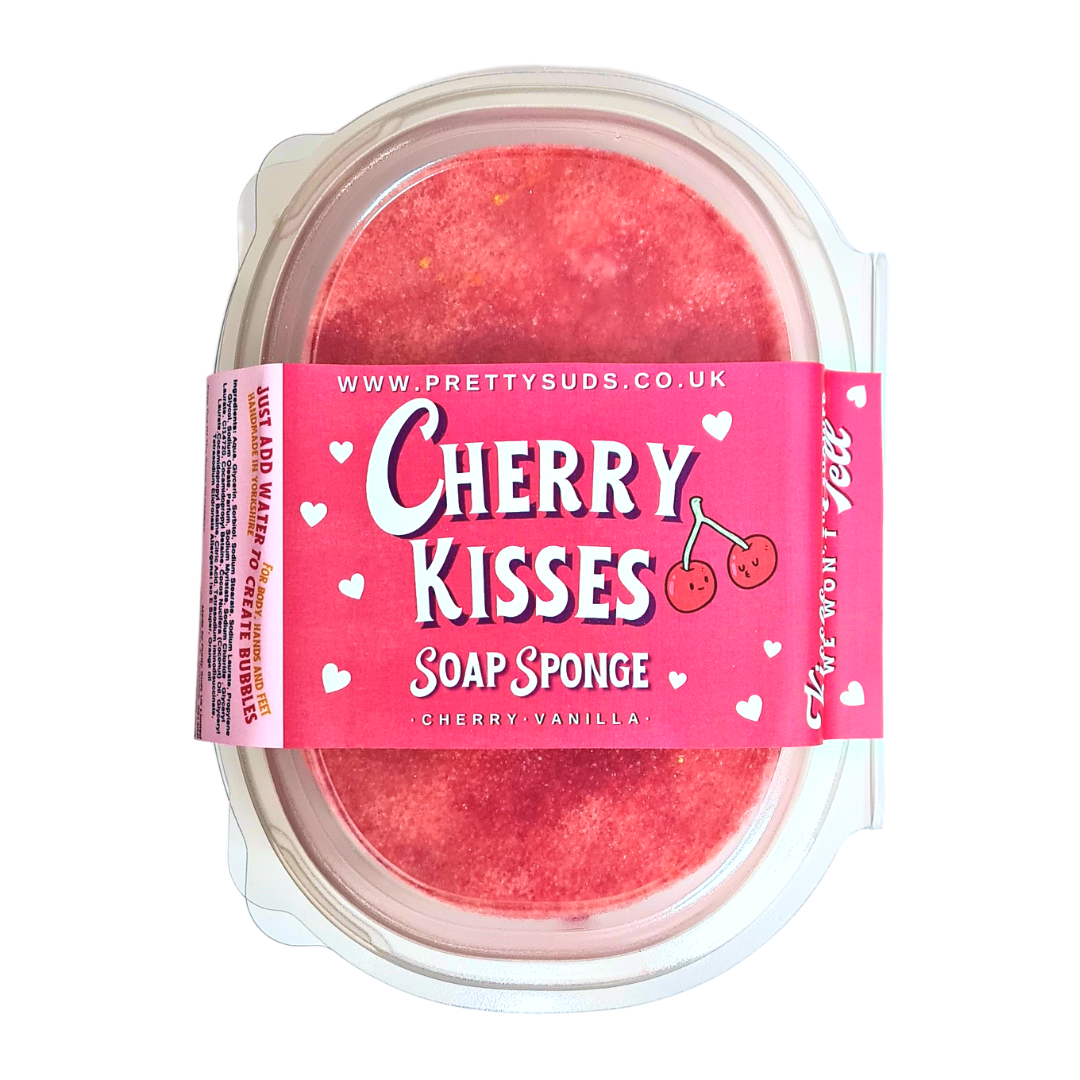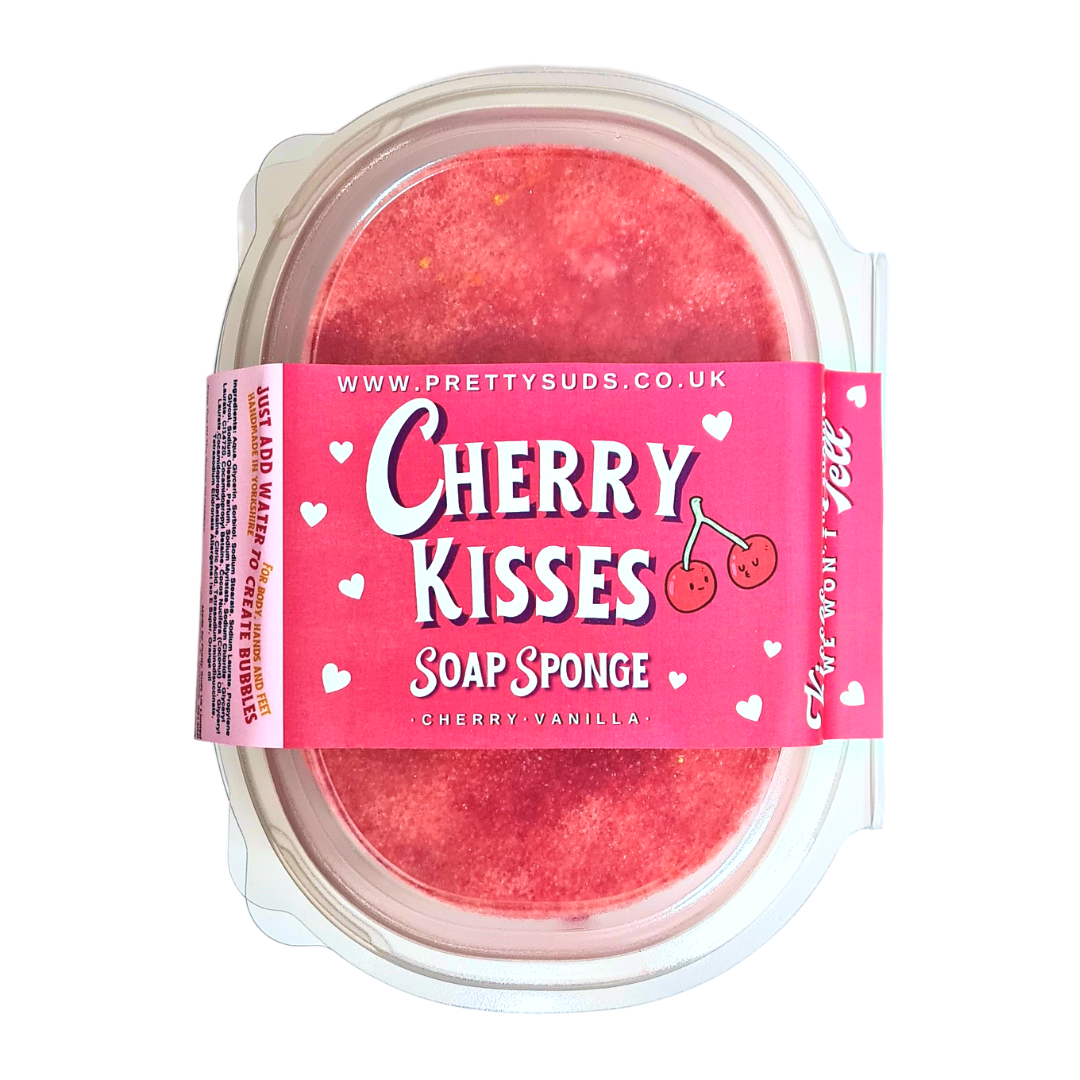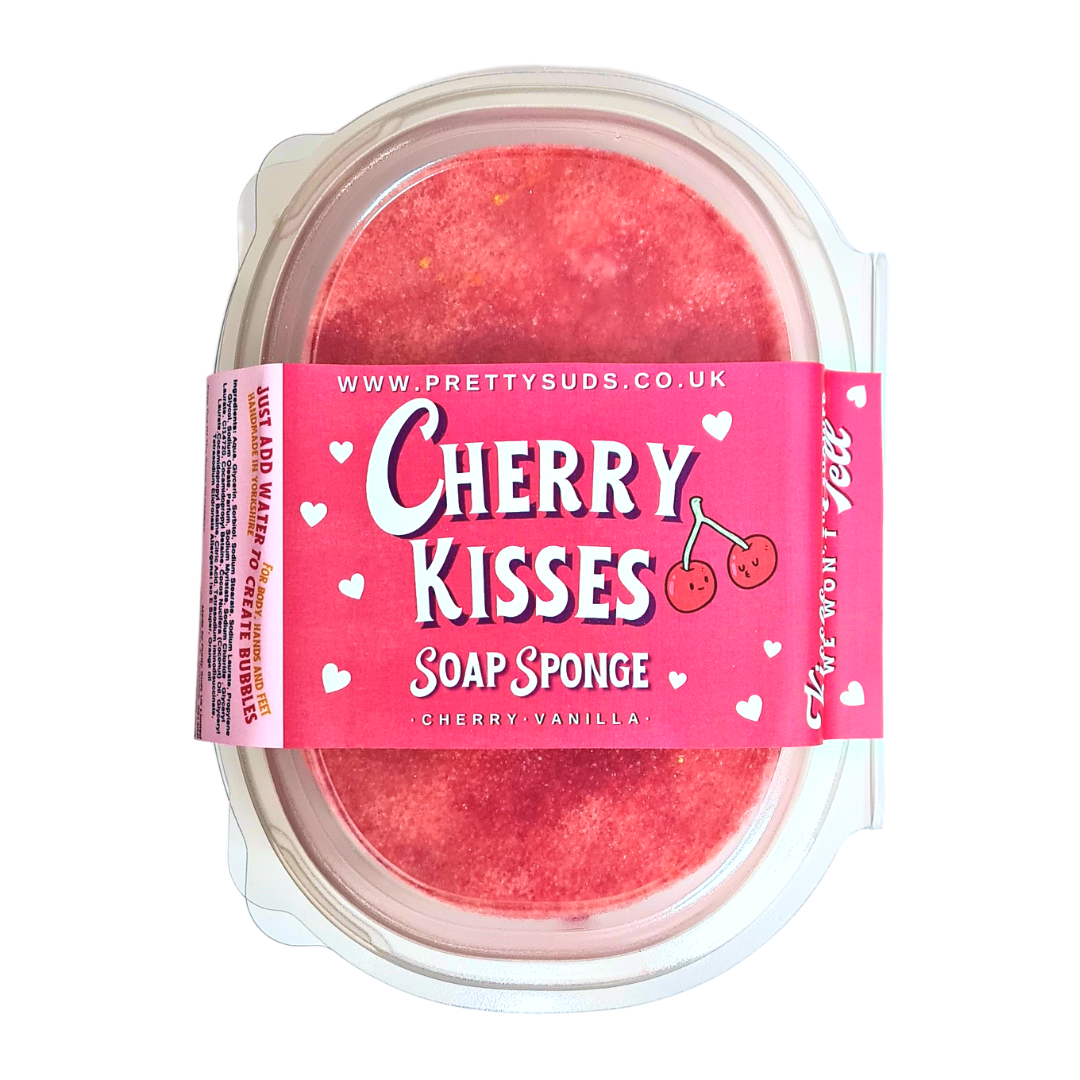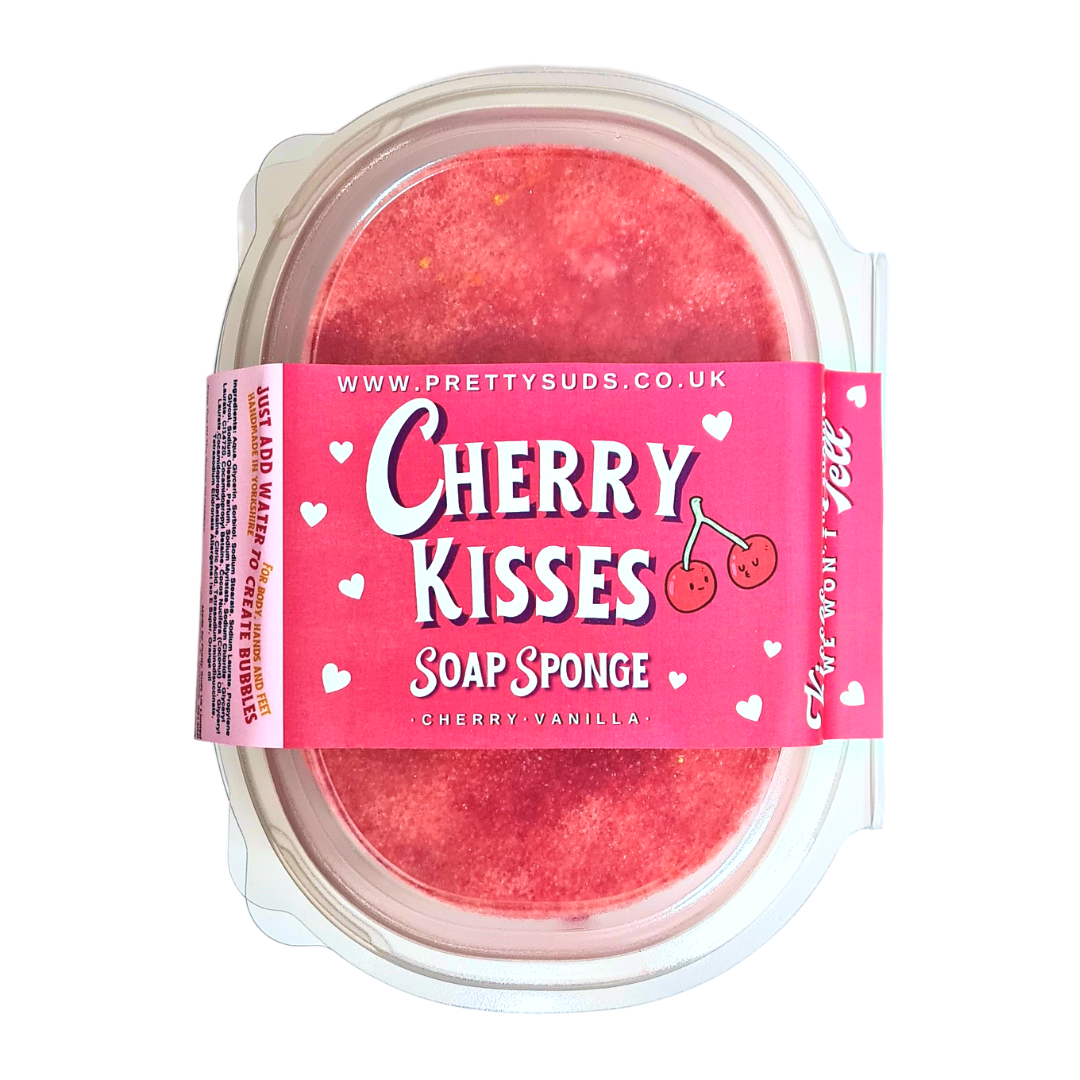 Cherry Kisses Soap Sponge 200g
Experience the delightful indulgence of succulent Black Cherries clasped in luscious, creamy vanilla. You'll be feeling fancy with this soap's exfoliating, cleansing and luxurious lather - and you'll likely get a great conversation starter out of it too!
Packed with thousands of bubbles waiting to be ignited! Simply add water a squeeze your sponge to activate as a body wash in the shower or tub. Perfect for taking on holiday as they are lightweight and liquid-free when dry.
Fragrance Notes
Top Notes: Opening with Black Cherries with Orange Peel and Cinnamon
Heart Notes: Cherry with Cloves
Base Notes: Creamy and sweet Vanilla combines beautifully to round off the scent
Ingredients
Ingredients: Aqua, Glycerin, Sorbitol, Sodium Stearate, Sodium Laurate, Propylene Glycol, Sodium Oleate, Parfum, Sodium Myristate, Sodium Chloride , Glyceryl Laurate, CI14500, CI14720, Cocamidopropyl Betaine, Cocos Nucifera (Coconut) Oil, Glyceryl Laurate,Cocamidopropyl Betaine, Citric Acid, Tetrasodium Iminodisuccinate, Tetrasodium Etidronate
Packaging 
Stored in a resealable plastic casing. 
| Vegan | Store in a cool, dry place | Use within 24 months |