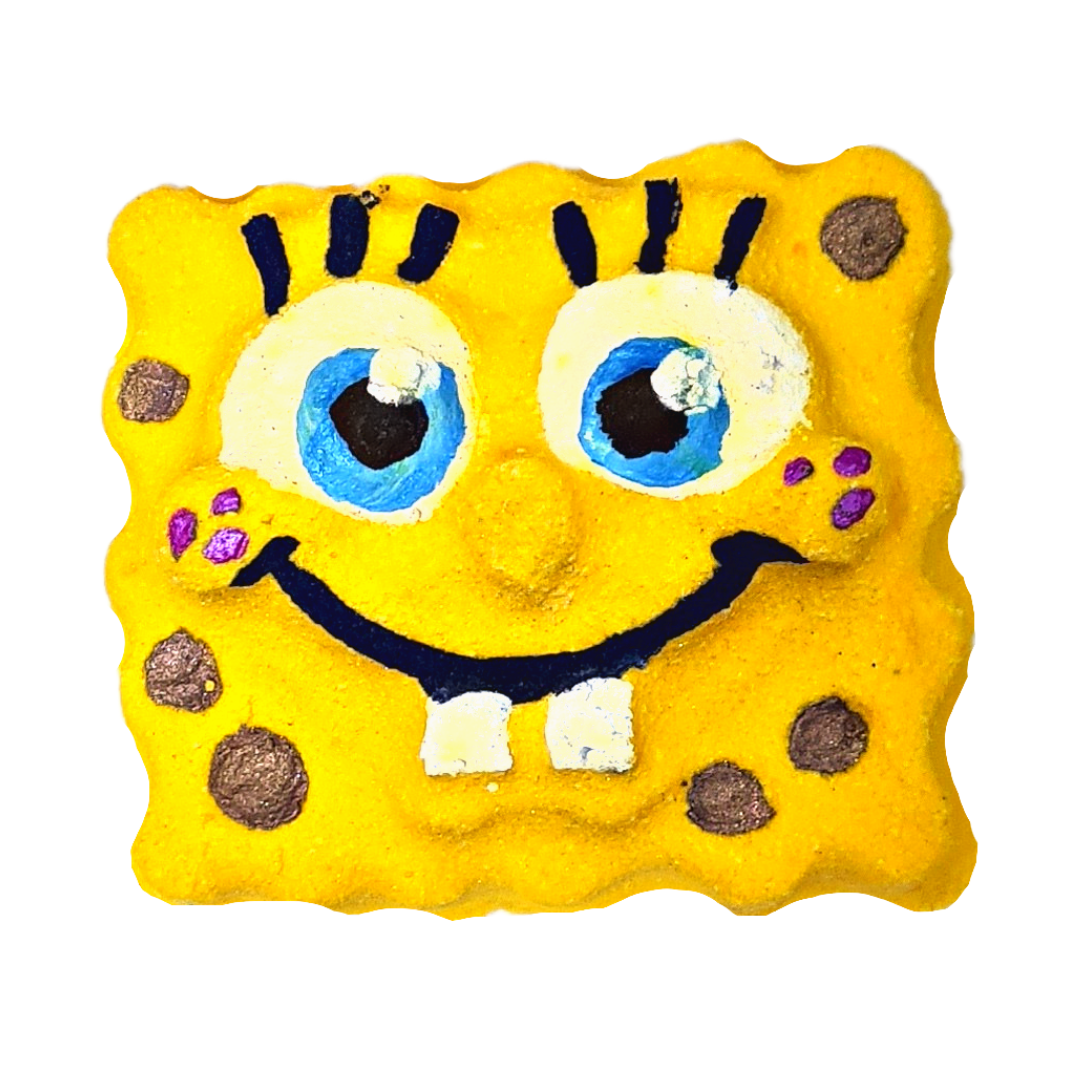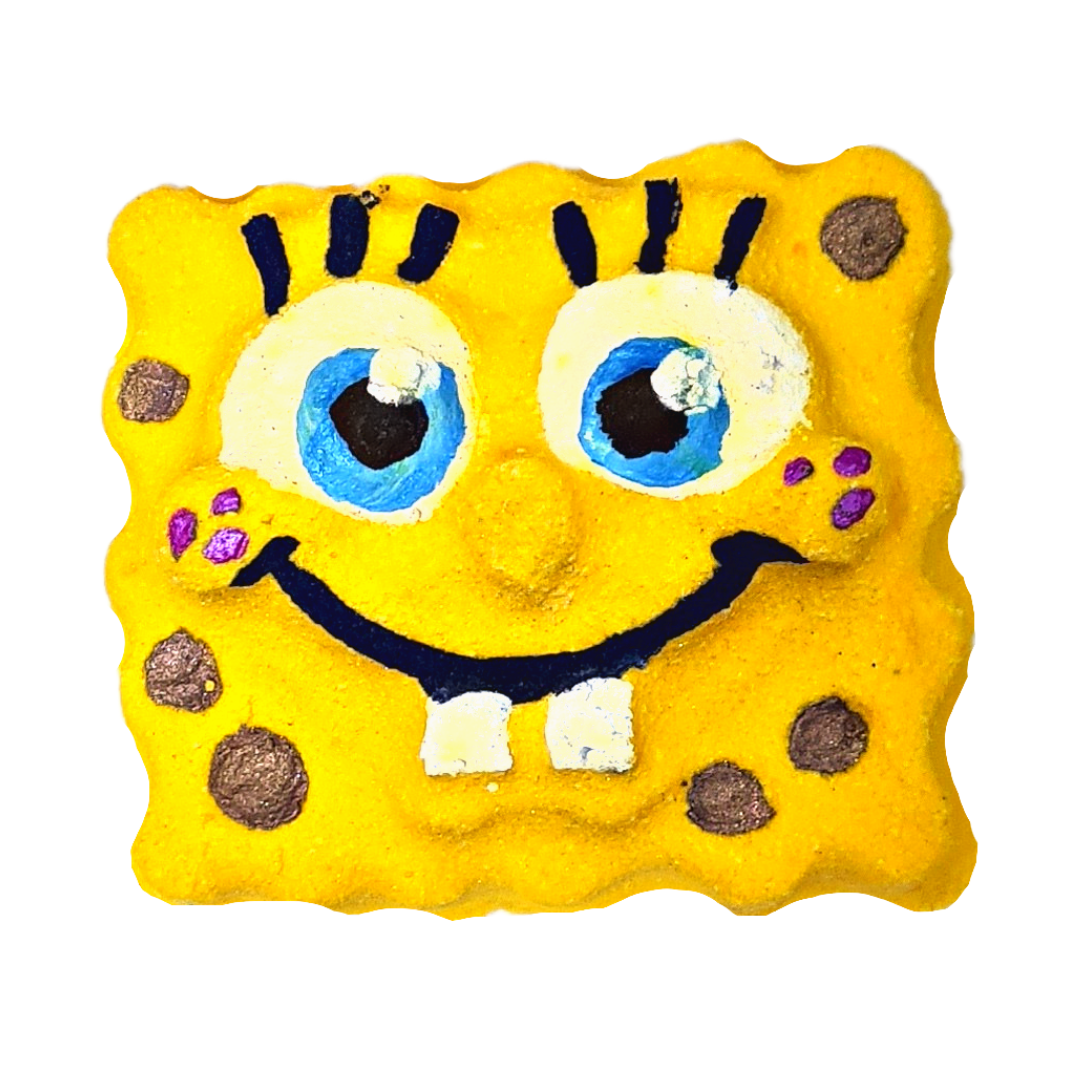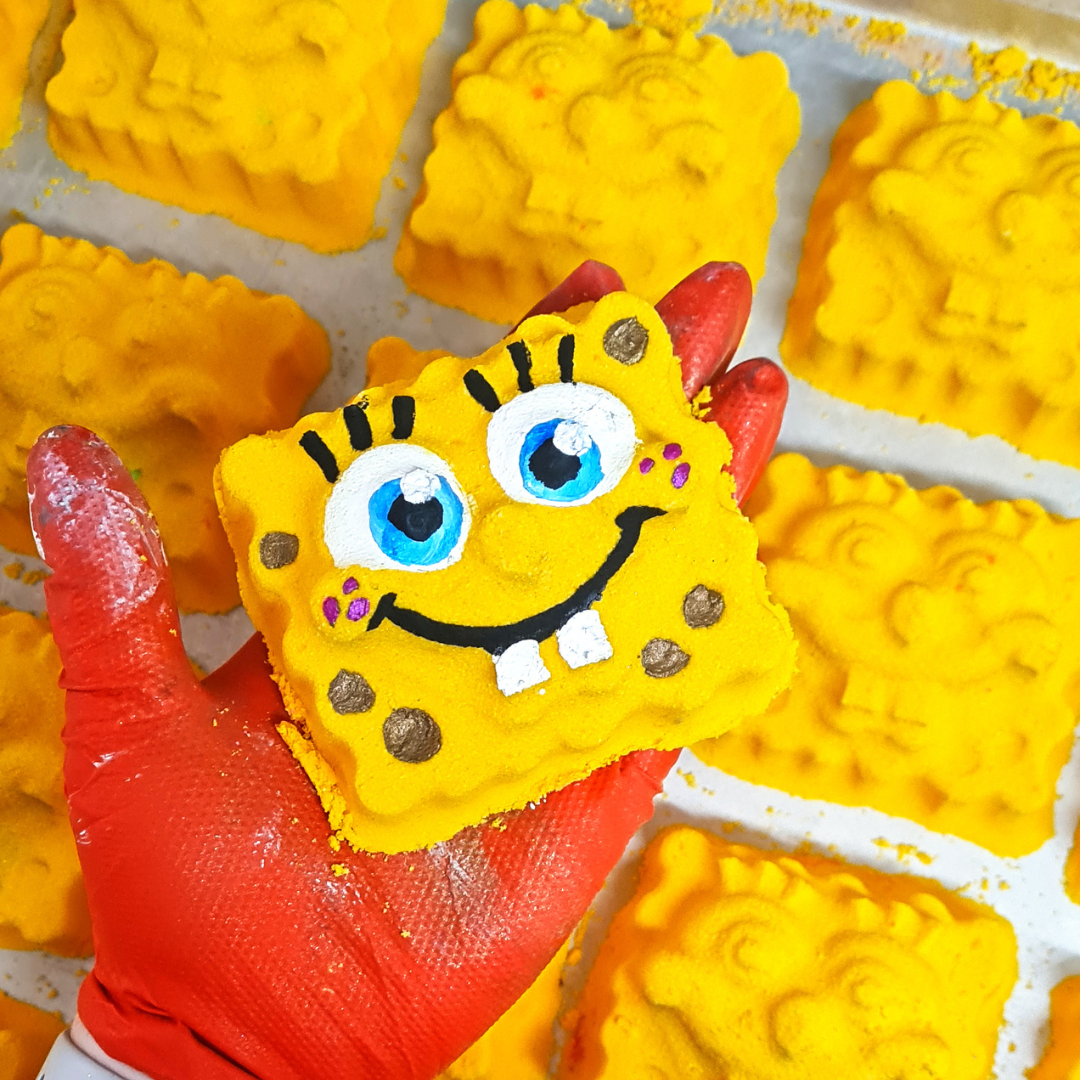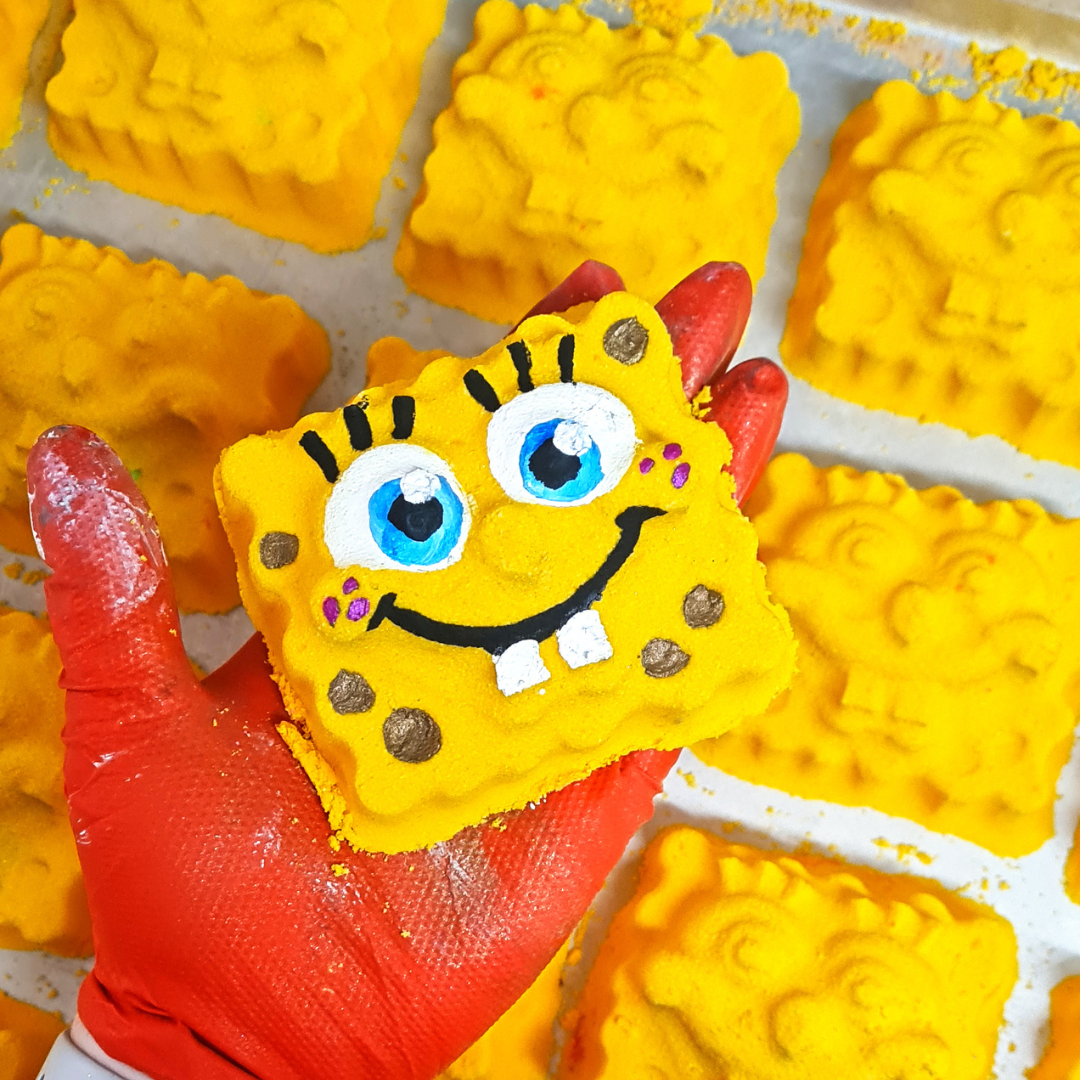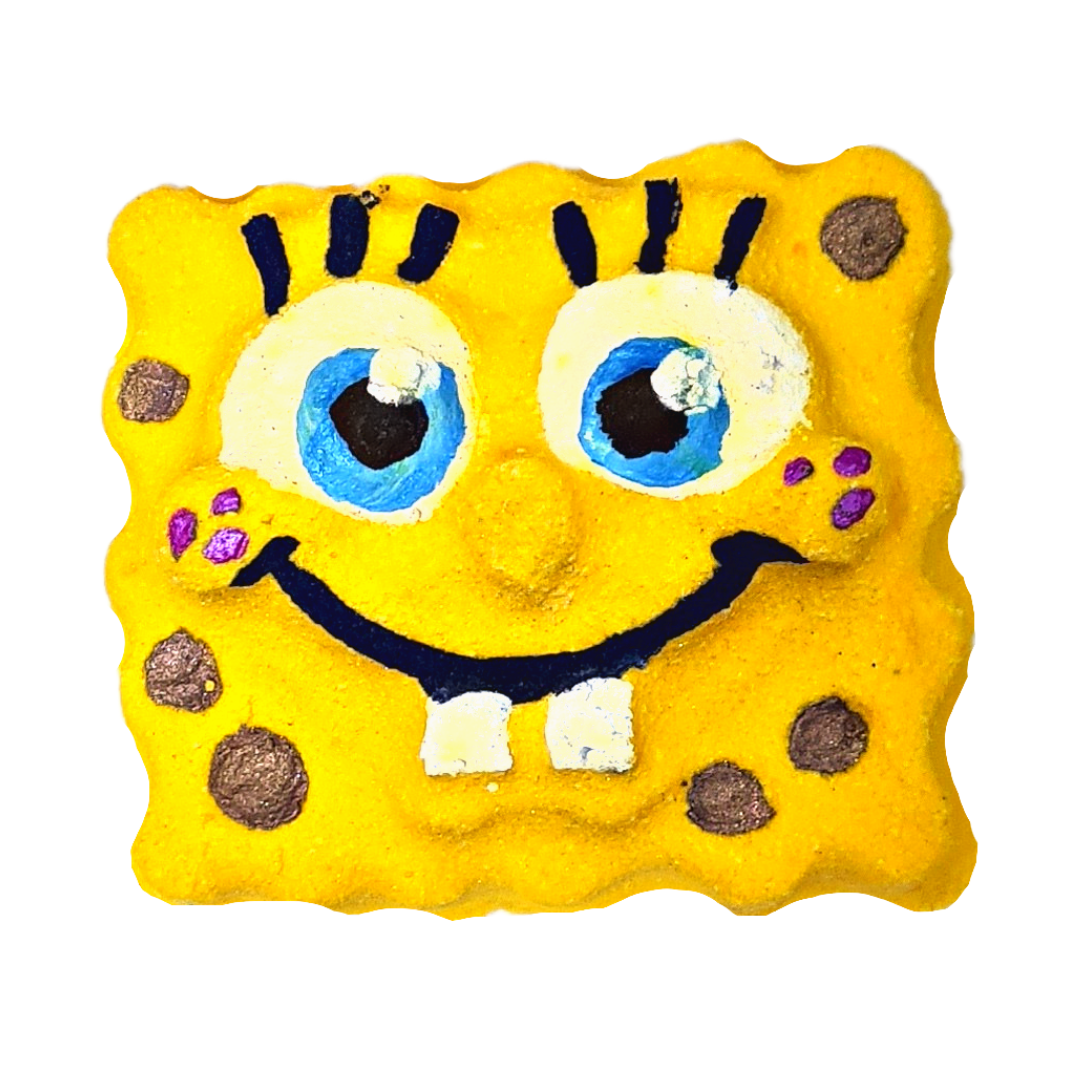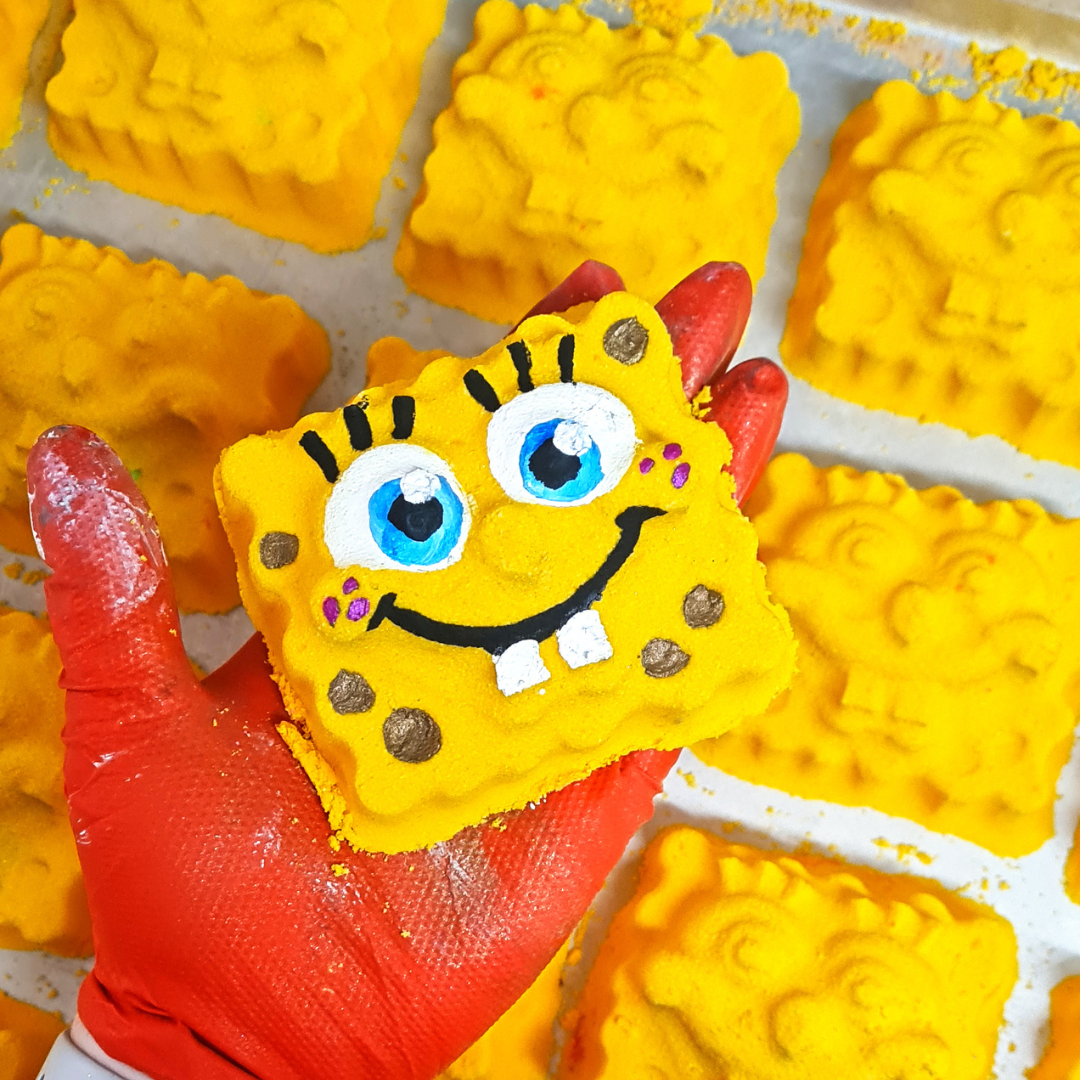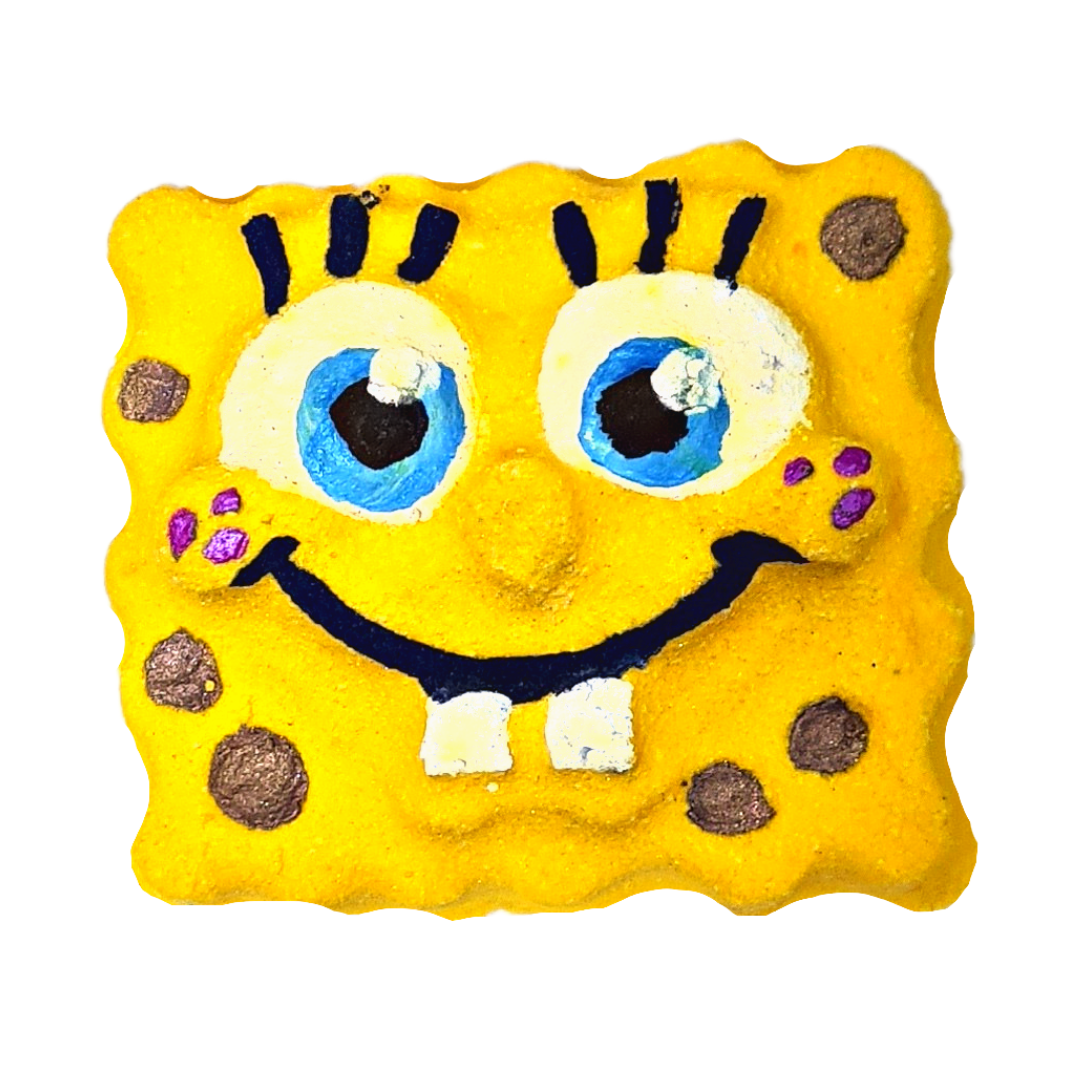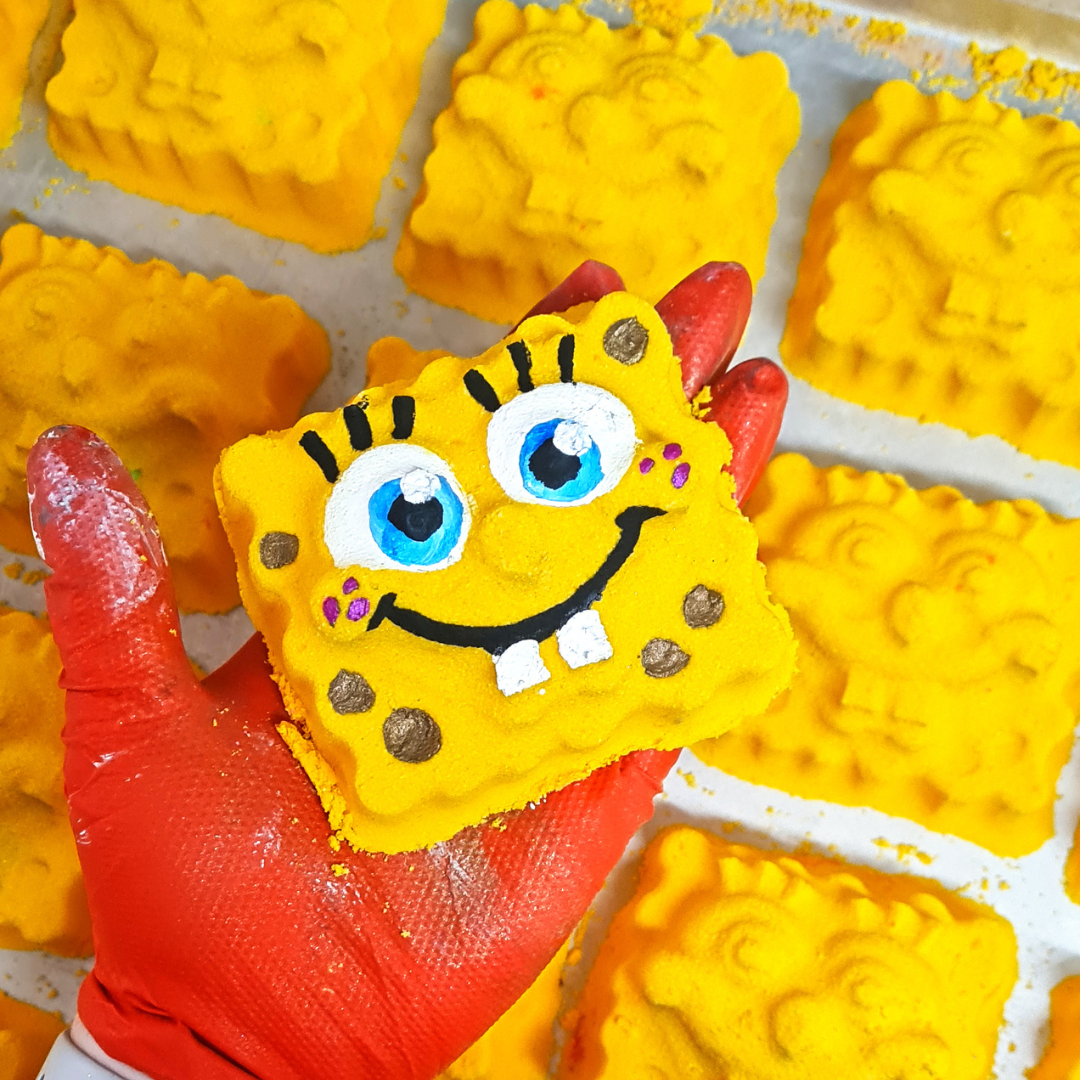 Bob Sponge Pants Square Bath Bomb
Our favourite pineapple-dwelling sponge and his cheery outlook, this zesty bath bomb blends coconuts and dragon fruit. Drop him under the sea and watch him fizz away to reveal three hidden colours that create a coral reef of colours in the tub!
Inspired fragrance Waikiki Beach Bath & Body Works
Fragrance Notes

Top Notes: Beach Coconut, Oahu Dragonfruit, Saltwater Breeze
Heart Notes: Passion flower, frangipani and jasmine
Base Notes: Sandalwood, musk and hints of sun bleached woods.
Ingredients

Sodium Bicarbonate, Citric Acid, (Corn) Starch, Sweet Almond Oil, Polysorbate 80, Parfum, CI19140, CI15985, CI42090, CI14500, Alcohol, Charcoal, Titanium Dioxide, Mica

Allergens: 3,7-dimethylnona-1,6-dien-3-ol, Hexyl salicylate, Octahydro-2H-1-benzopyran-2-one, a-Methyl-1,3-benzodioxole-5-propionaldehyde
Packaging

Individually wrapped in recyclable cellophane.
| Vegan | Store in a cool, dry place | Use within 24 months |