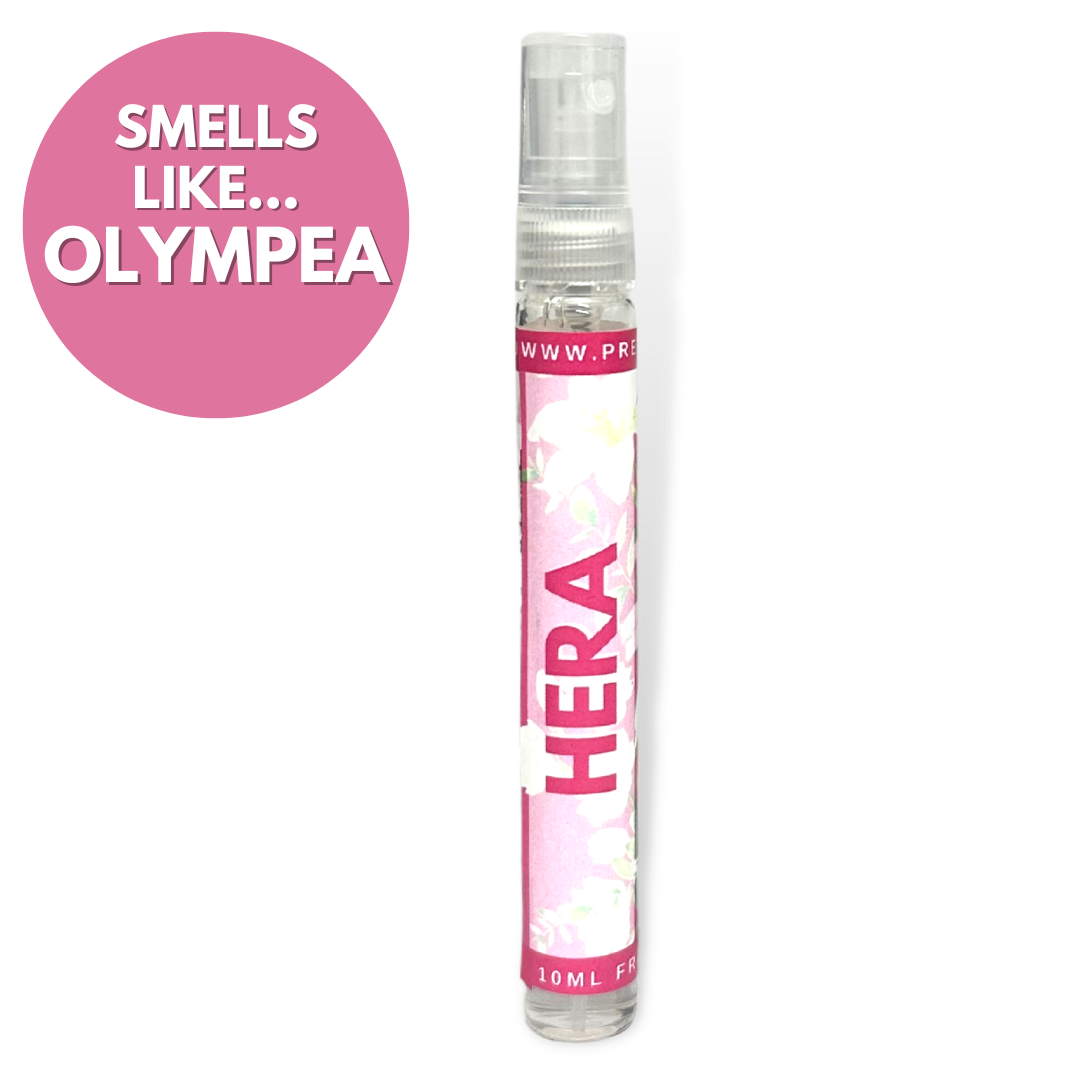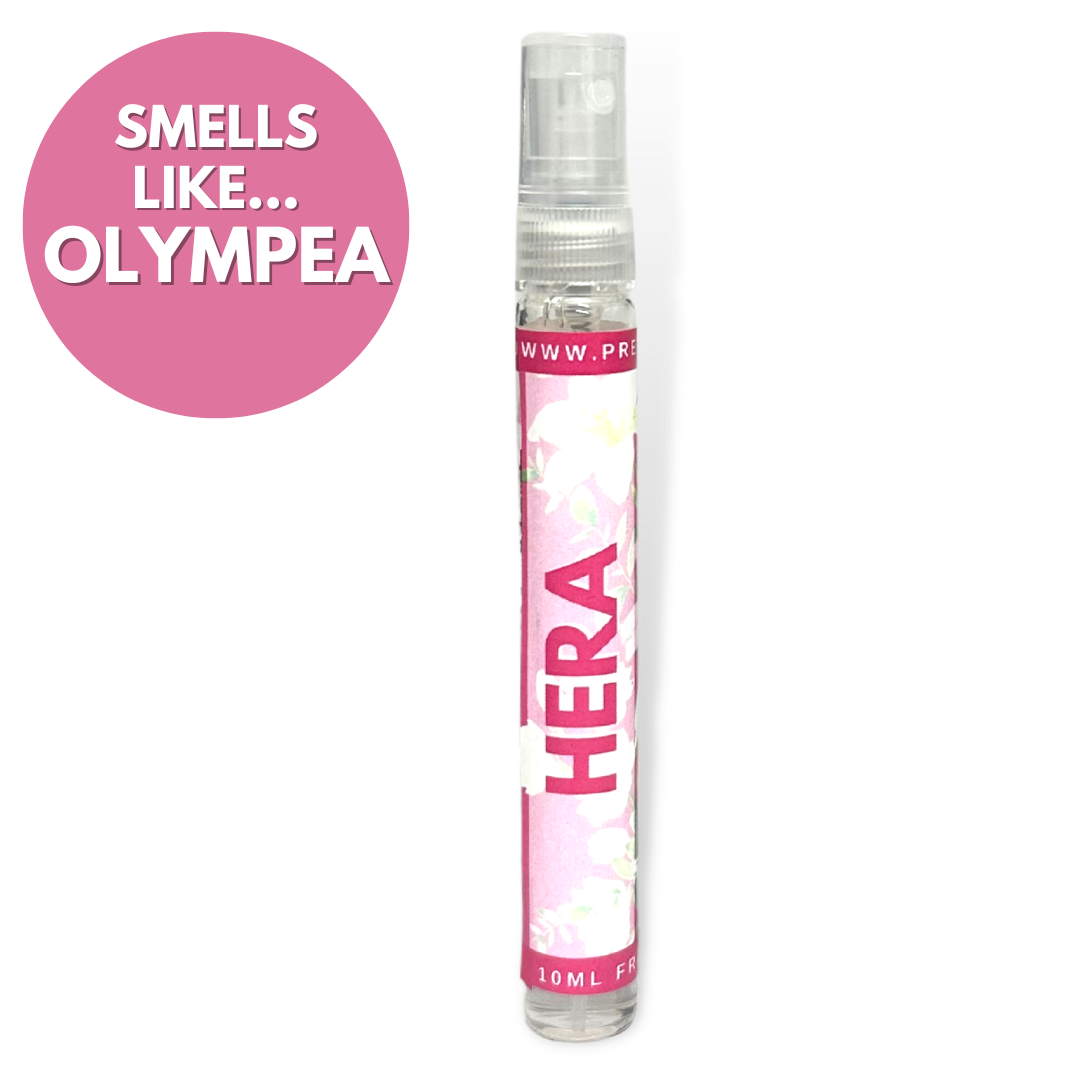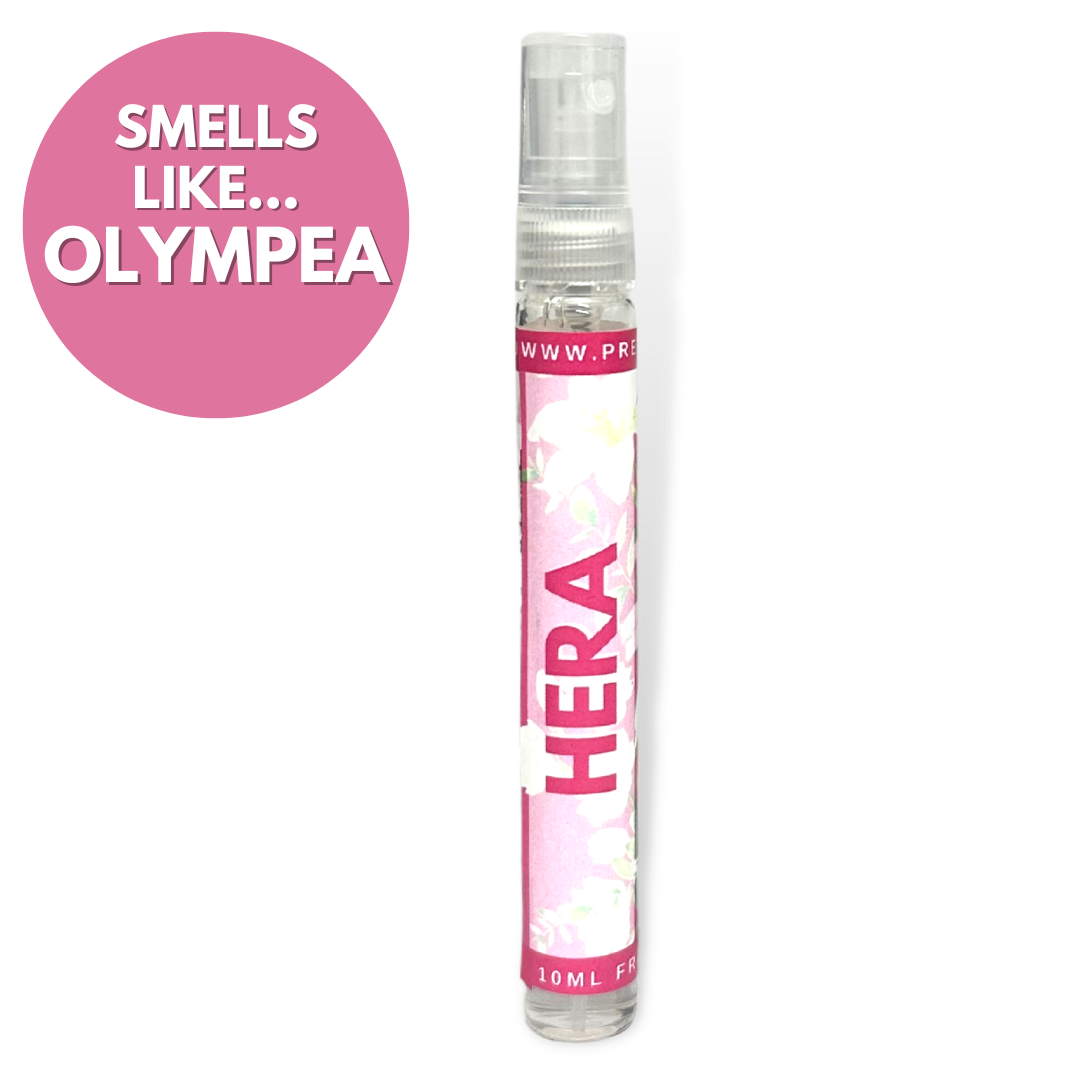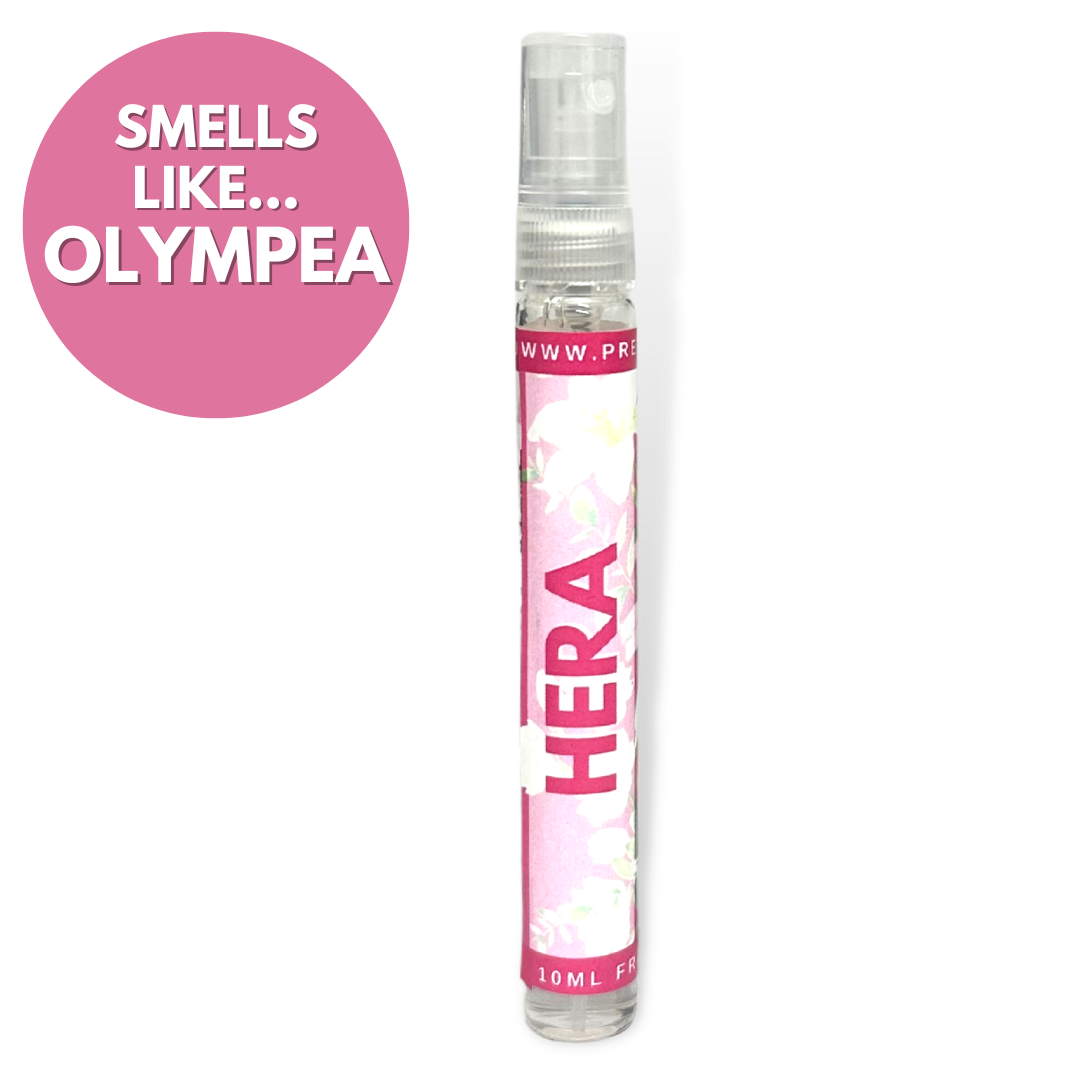 An aroma of sparkling sweet fruits on a blanket of jasmine, lily, and sandalwood. This enticing oriental fragrance is a compelling interpretation of feminine perfume. You'll love the way the different notes combine to create an unforgettable scent. Look and feel like a goddess with Hera Perfume at your side!

Inspired By Olympea.
Fragrance Notes
Top Notes: Effervescent Mandarin with sweet Orange and juicy, lush Pear 
Heart Notes: Inviting and complex floral notes of Jasmine, Mimosa, and hot ginger Lily
Base Notes: Exquisite notes of salted Vanilla, Amber and Velvet Woods
What is a fragrance mist?
A fragrance mist is an Eau De Toilette, but due to the way we manufacture the product we can't give it that official title. Our fragrance concentration is between 10-15%, technically making them Eau de Parfum. With all of your favourite dupe perfumes and aftershaves, we're sure these bottles of fragrance will meet your expectations in strength.  You can use them just as you would with that £80 bottle of the real deal. Us ladies at Pretty Suds love to spray them in our hair, and they are very popular with the Mr Suds. 
🔄 Recycling Our Packaging 

This product is made from glass and PET plastic

🔥 Safe Spraying

Shake well before use. Spray 30cm away from face. Best used on fabrics. Do not spray near naked flames.