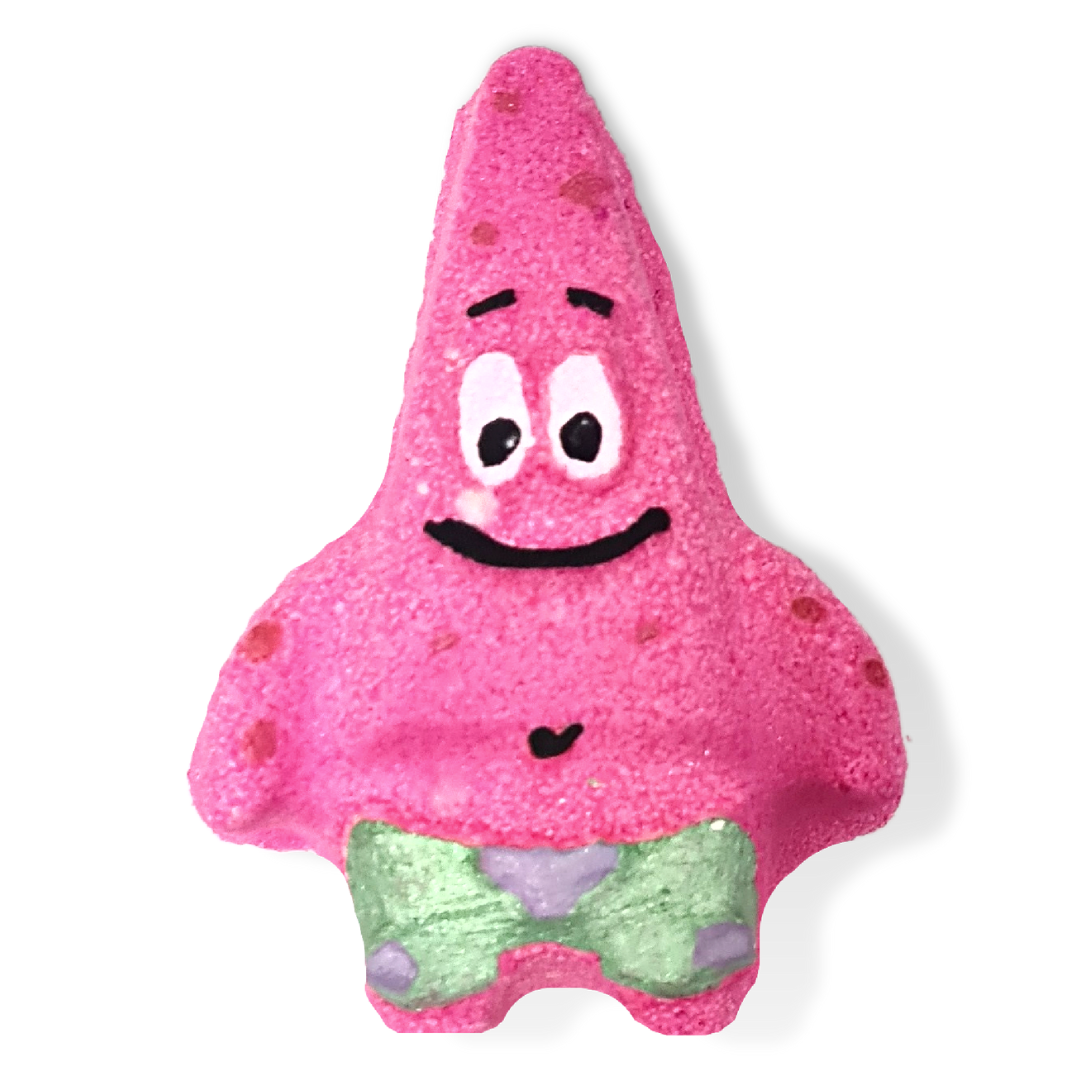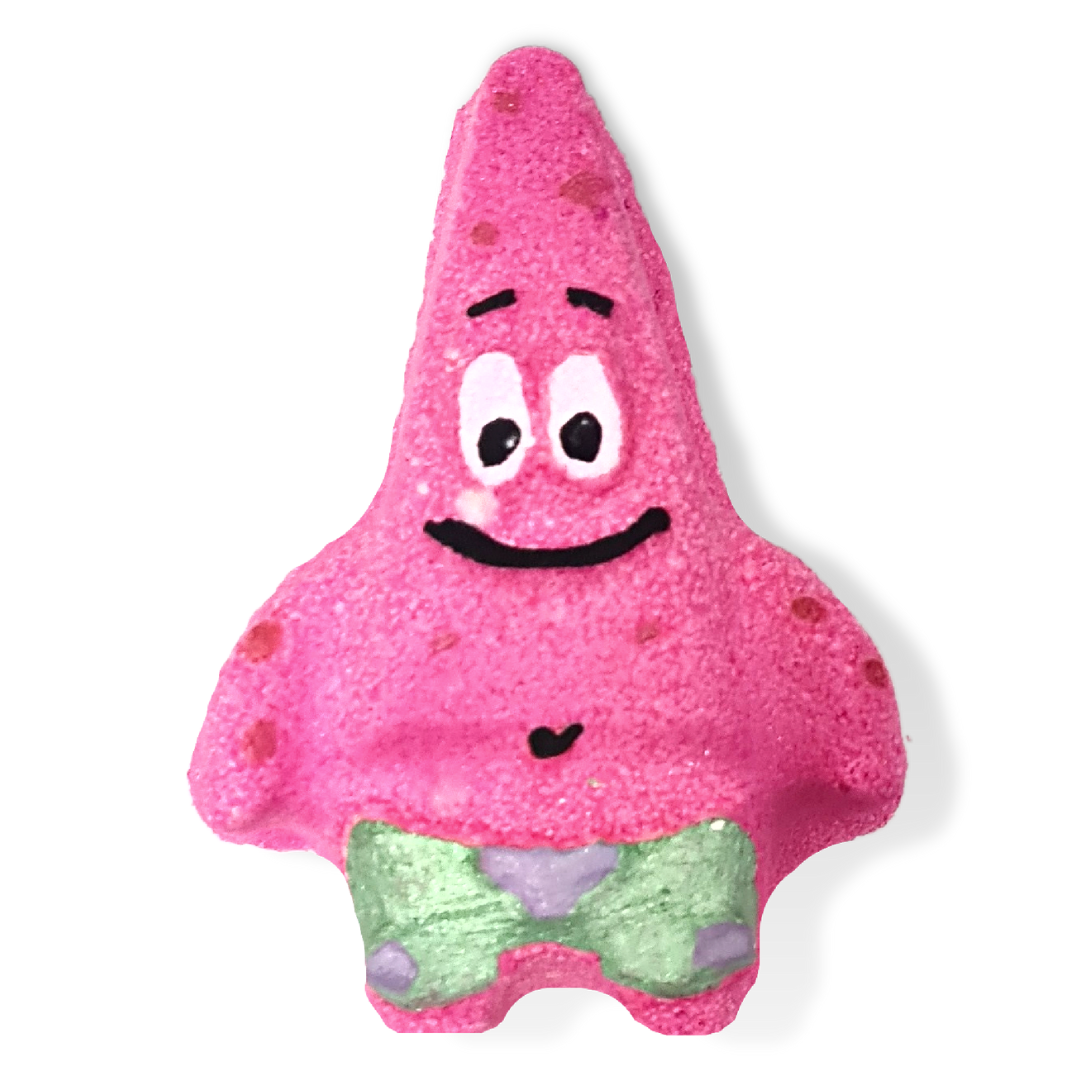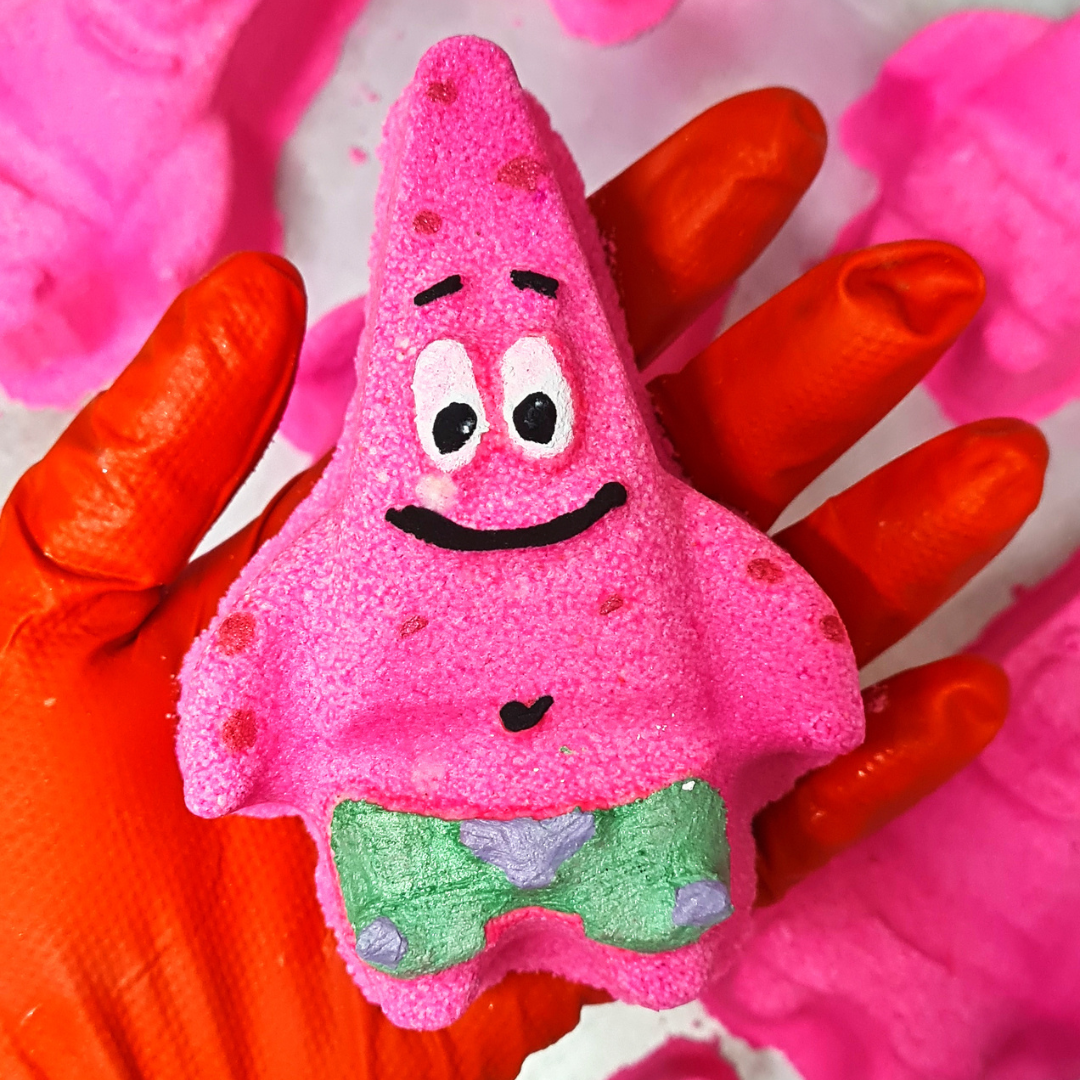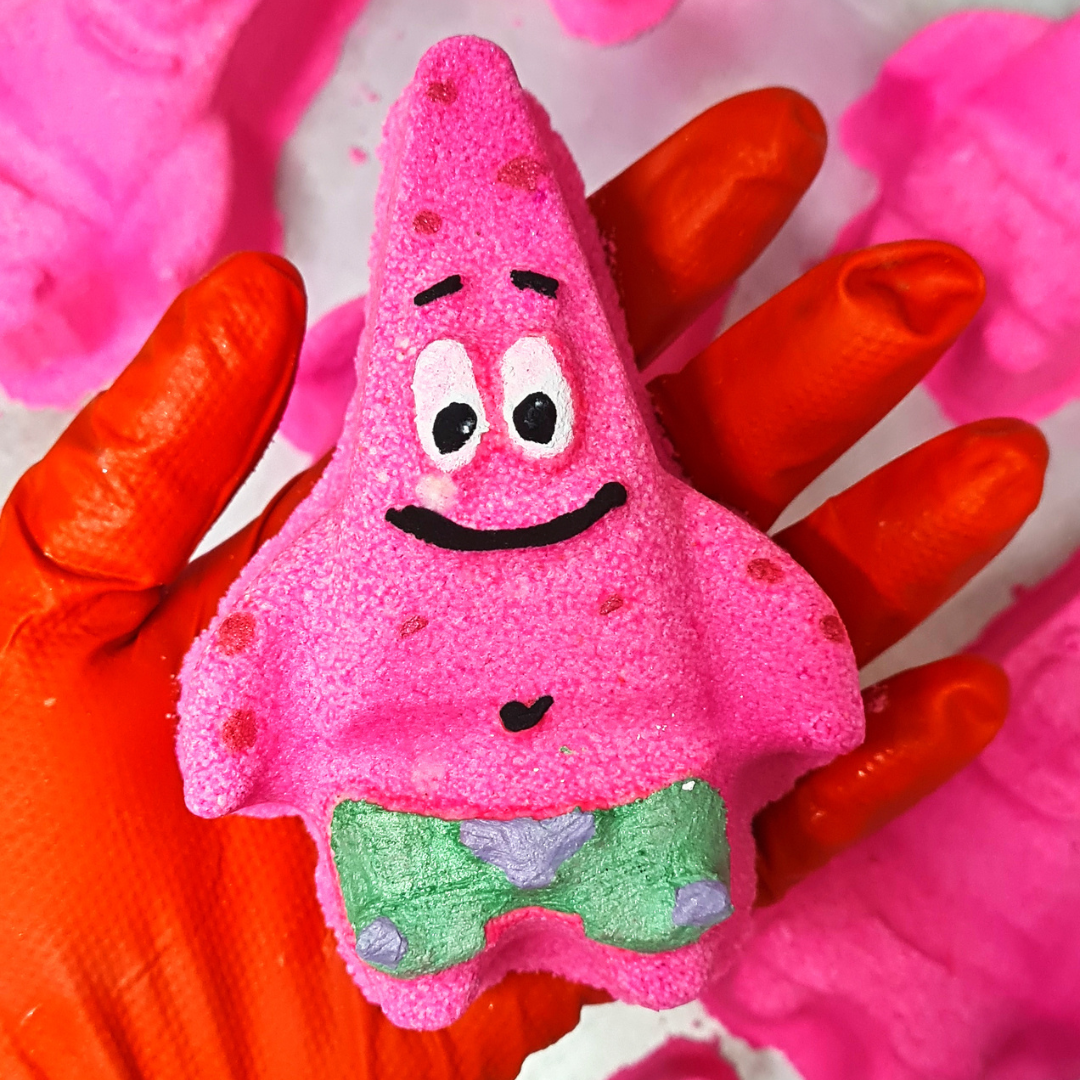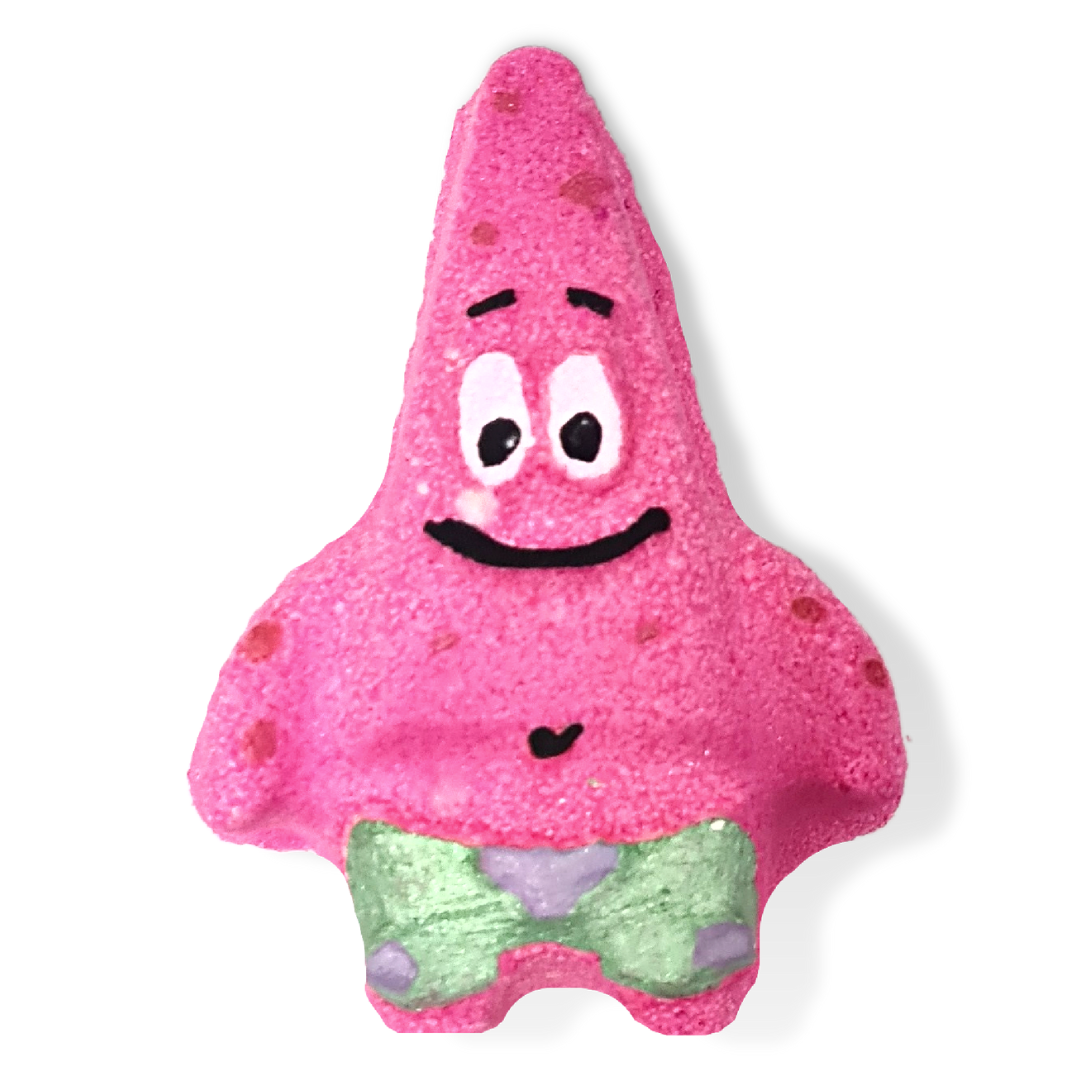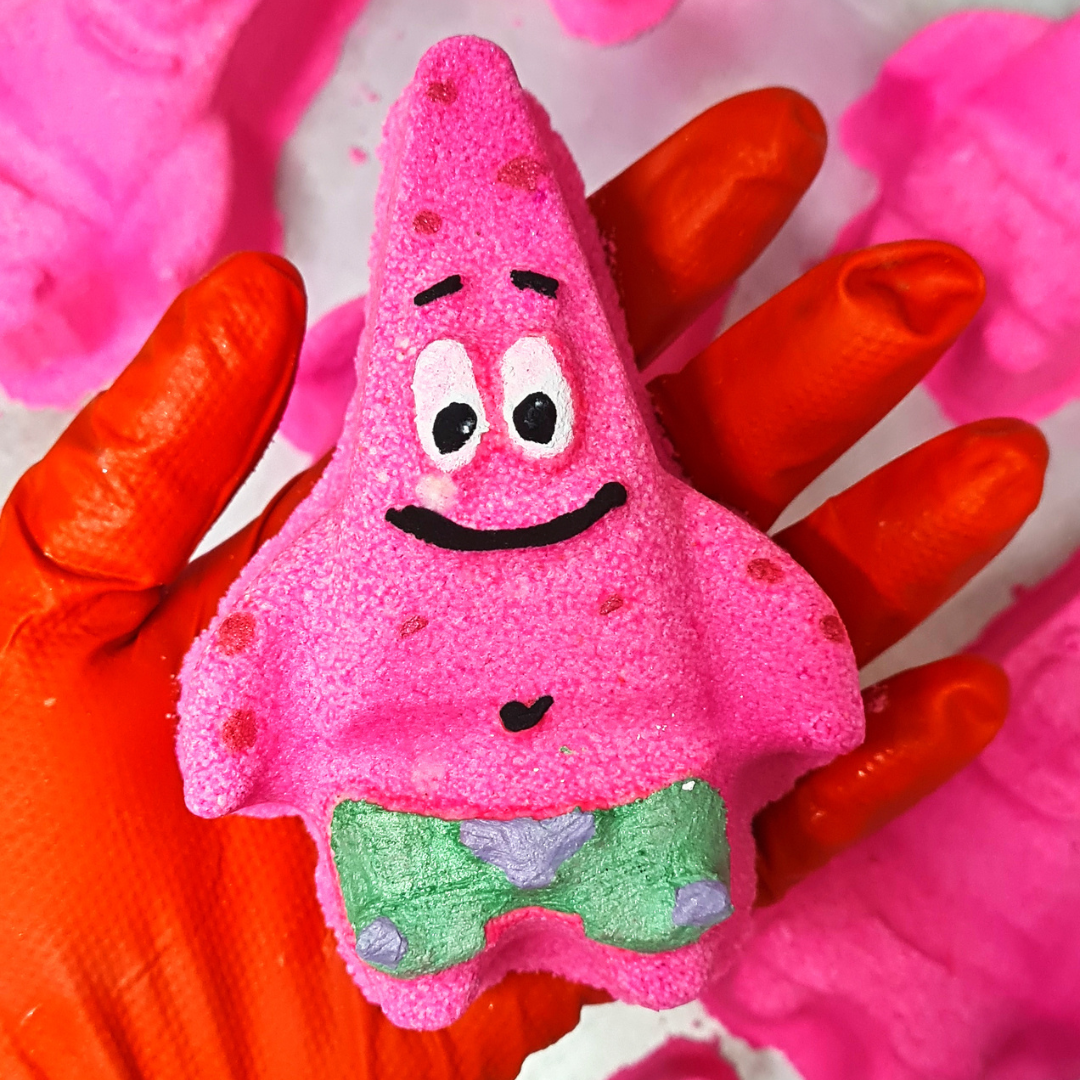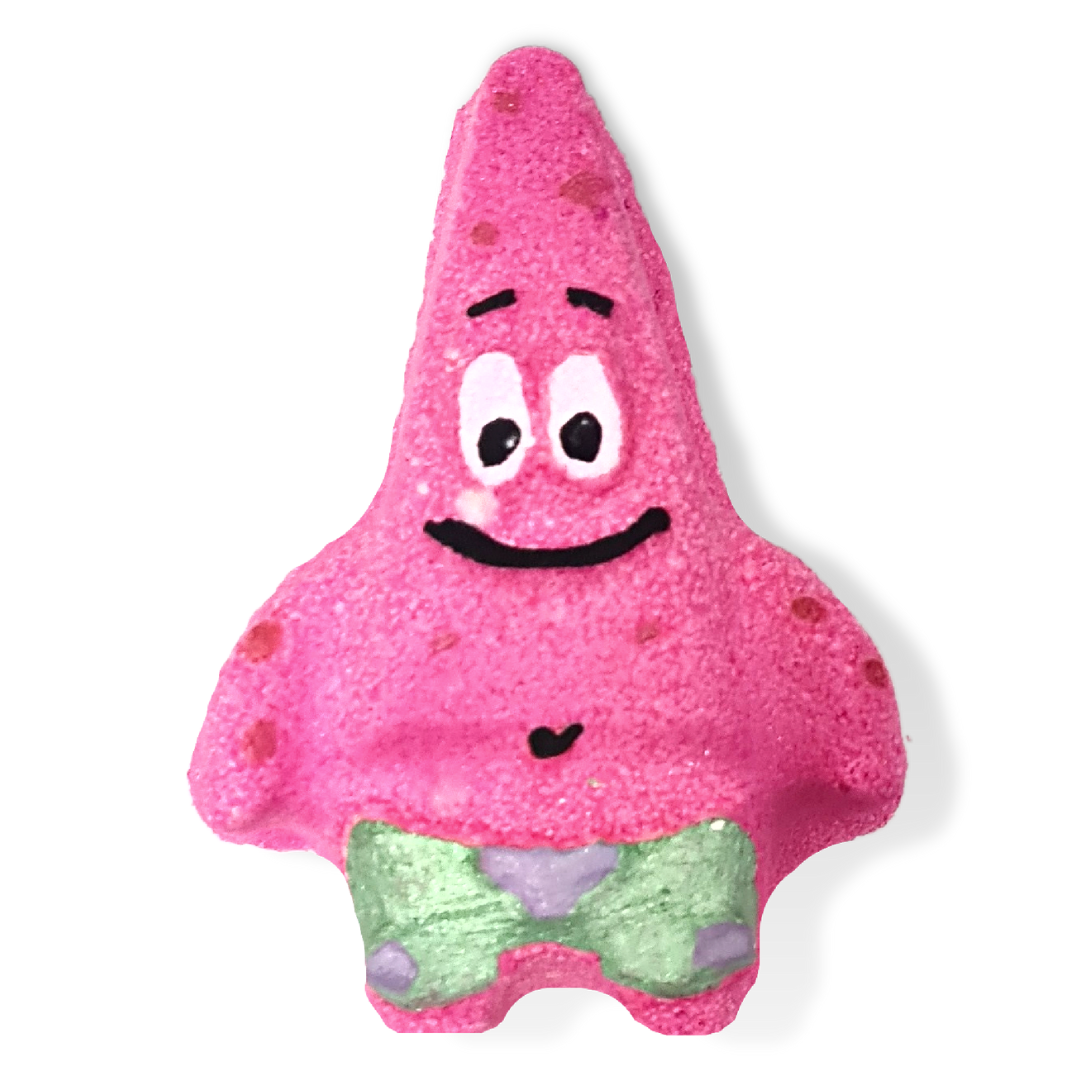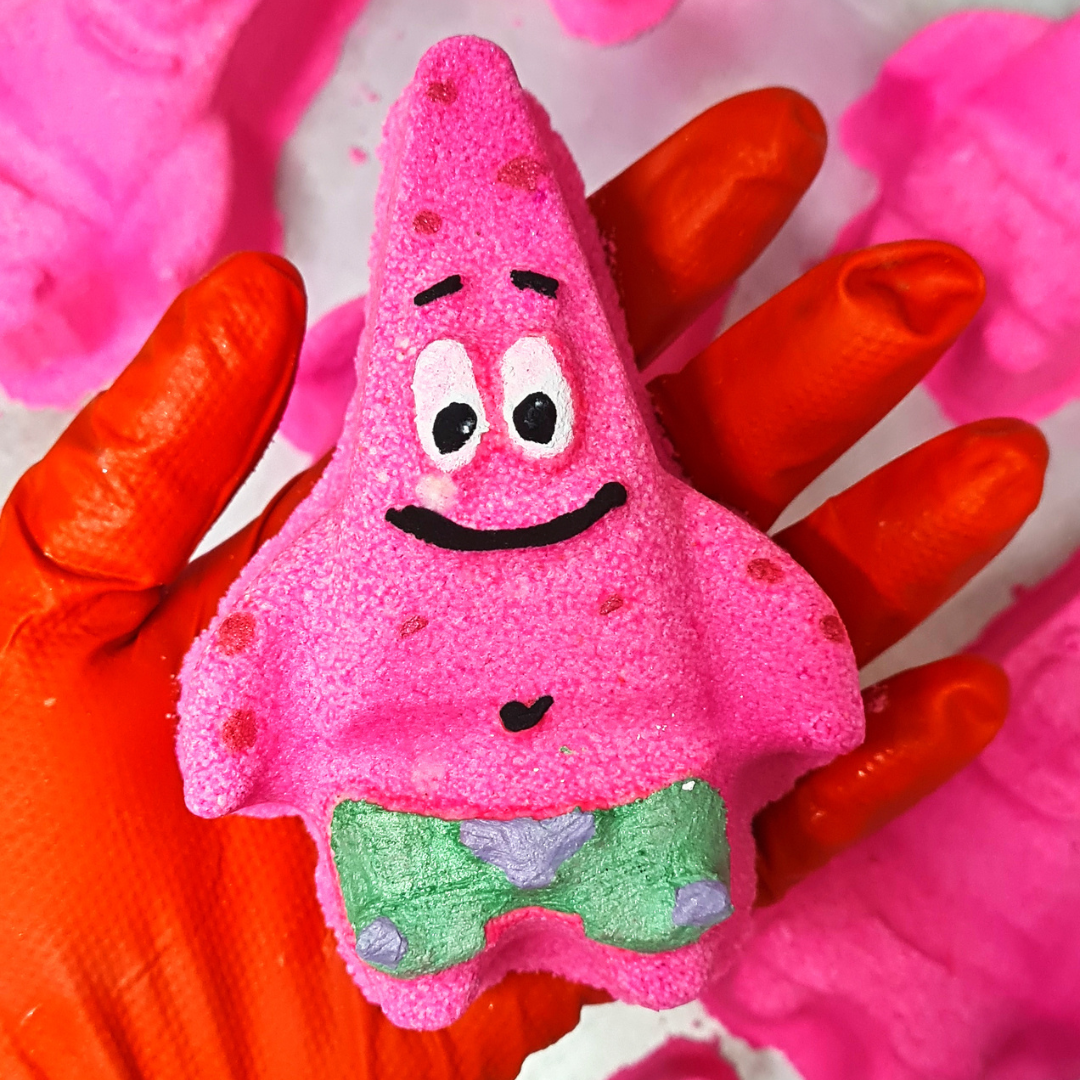 Paddy The Starfish Bath Bomb
Have a lazy day with Paddy The Starfish, wrapping you in sparkling strawberries, sugar and vanilla with a touch of zest. Swirling around with hidden colours inside, and leaves your skin feeling as soft as a starfish's belly. 
Fragrance Notes

Top Notes: Pink lemon and citron
Heart Notes: Strawberry and lime zest
Base Notes: Soft vanilla and sugarcane  
Ingredients

Sodium Bicarbonate, Citric Acid, (Corn) Starch, Sweet Almond Oil, Polysorbate 80, Parfum, CI14500, CI19140, CI42090, Alcohol, Charcoal, Titanium Dioxide, Mica

Allergens: Ethyl Methylphenylglycidate, Piperonal
Packaging

Individually wrapped in recyclable cellophane.
| Vegan | Store in a cool, dry place | Use within 24 months |