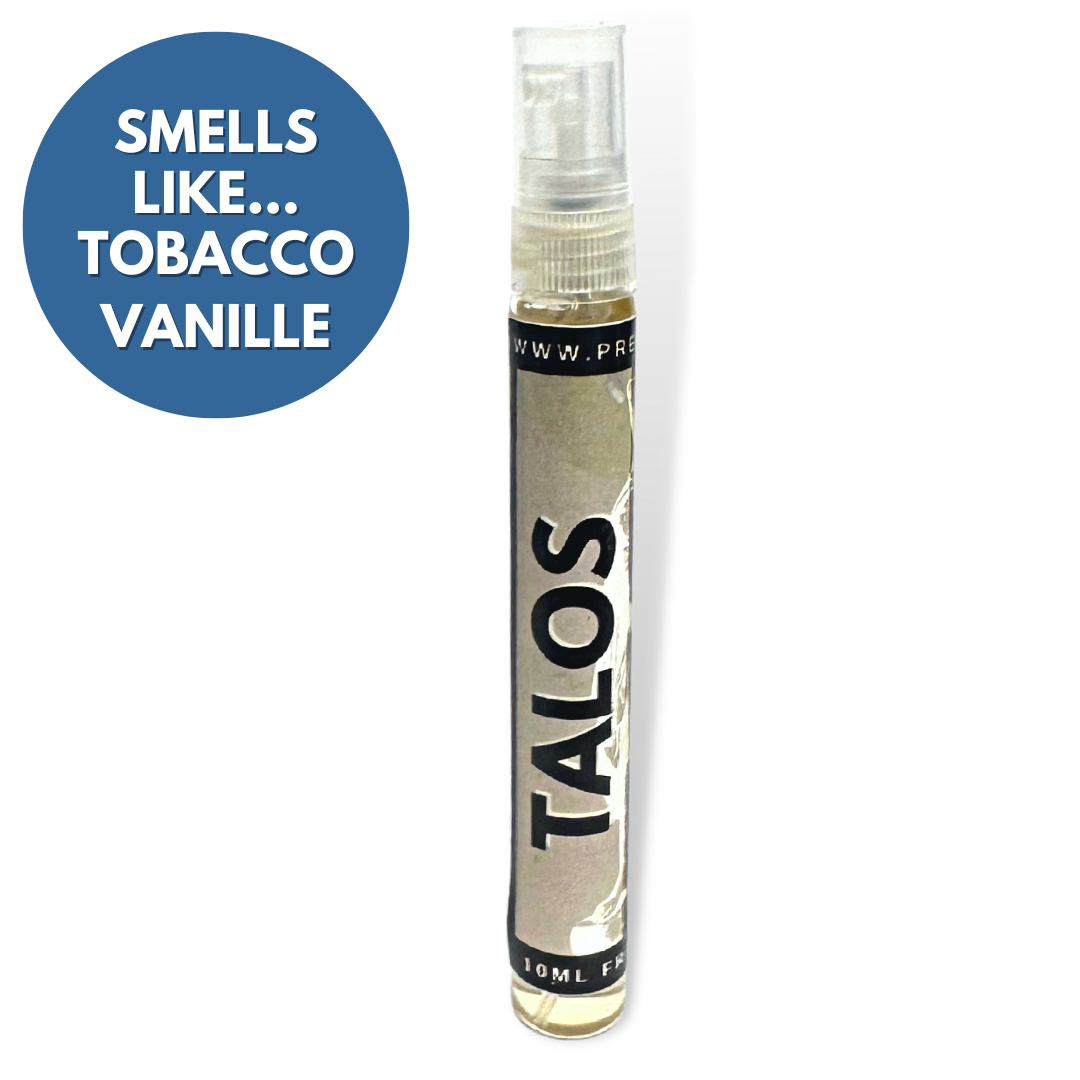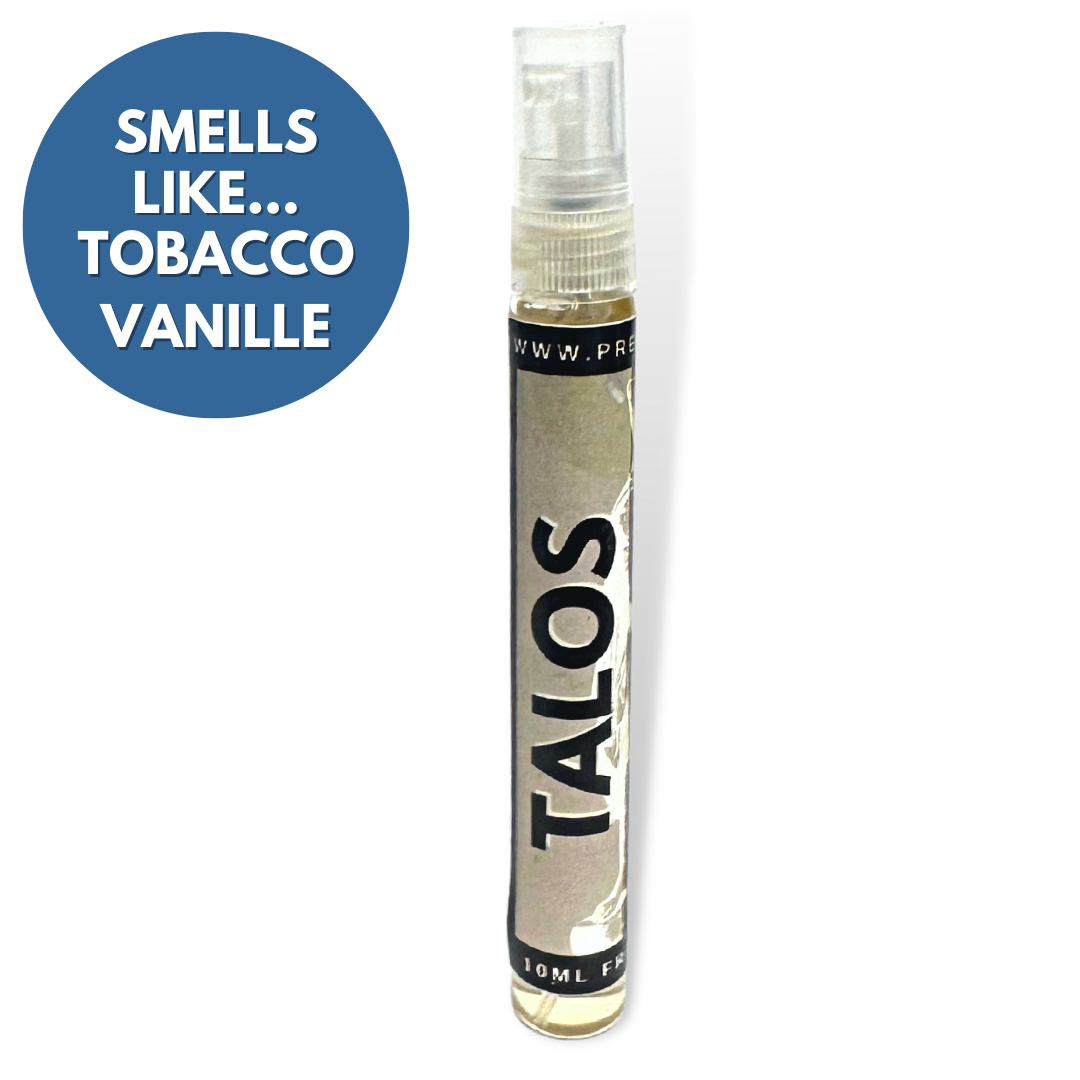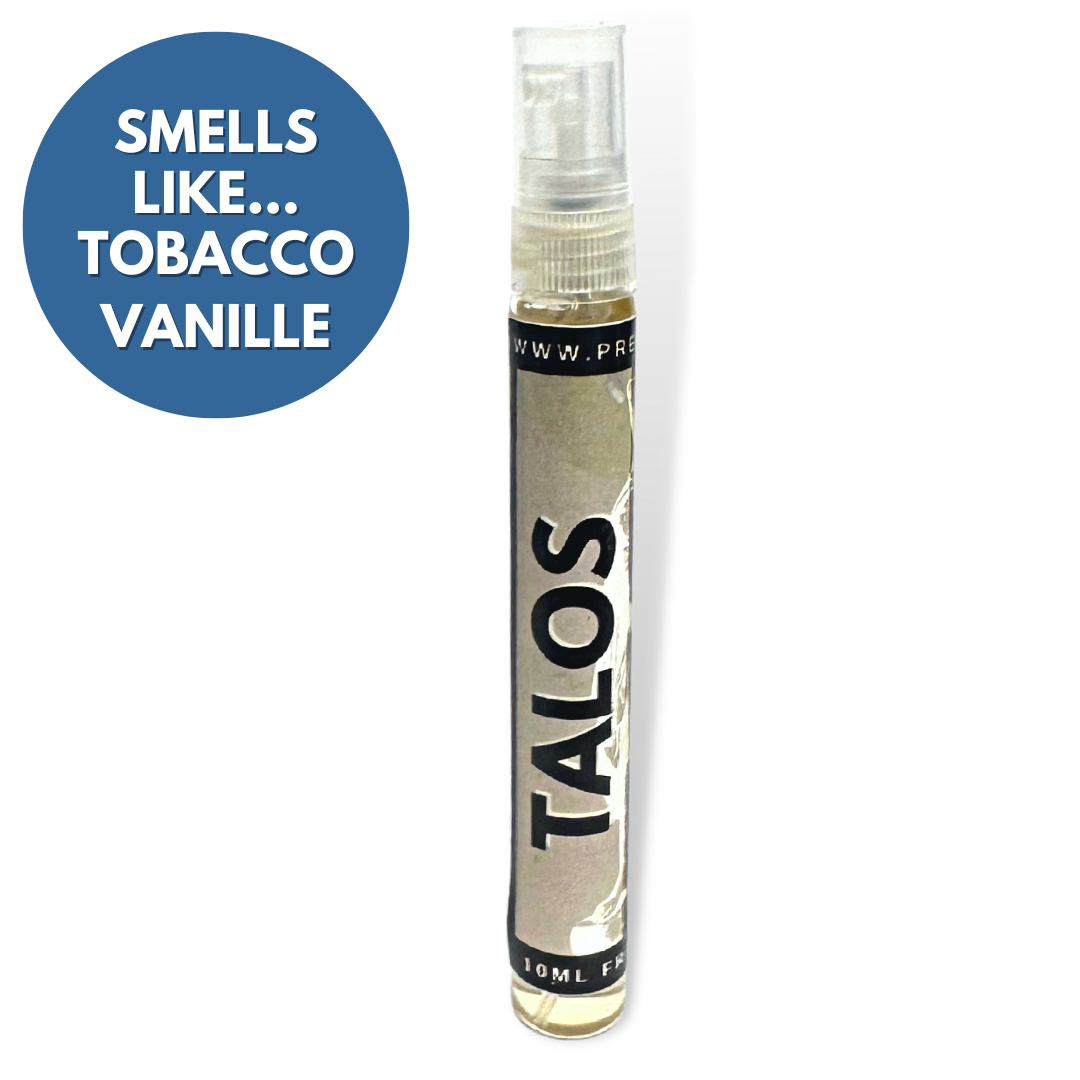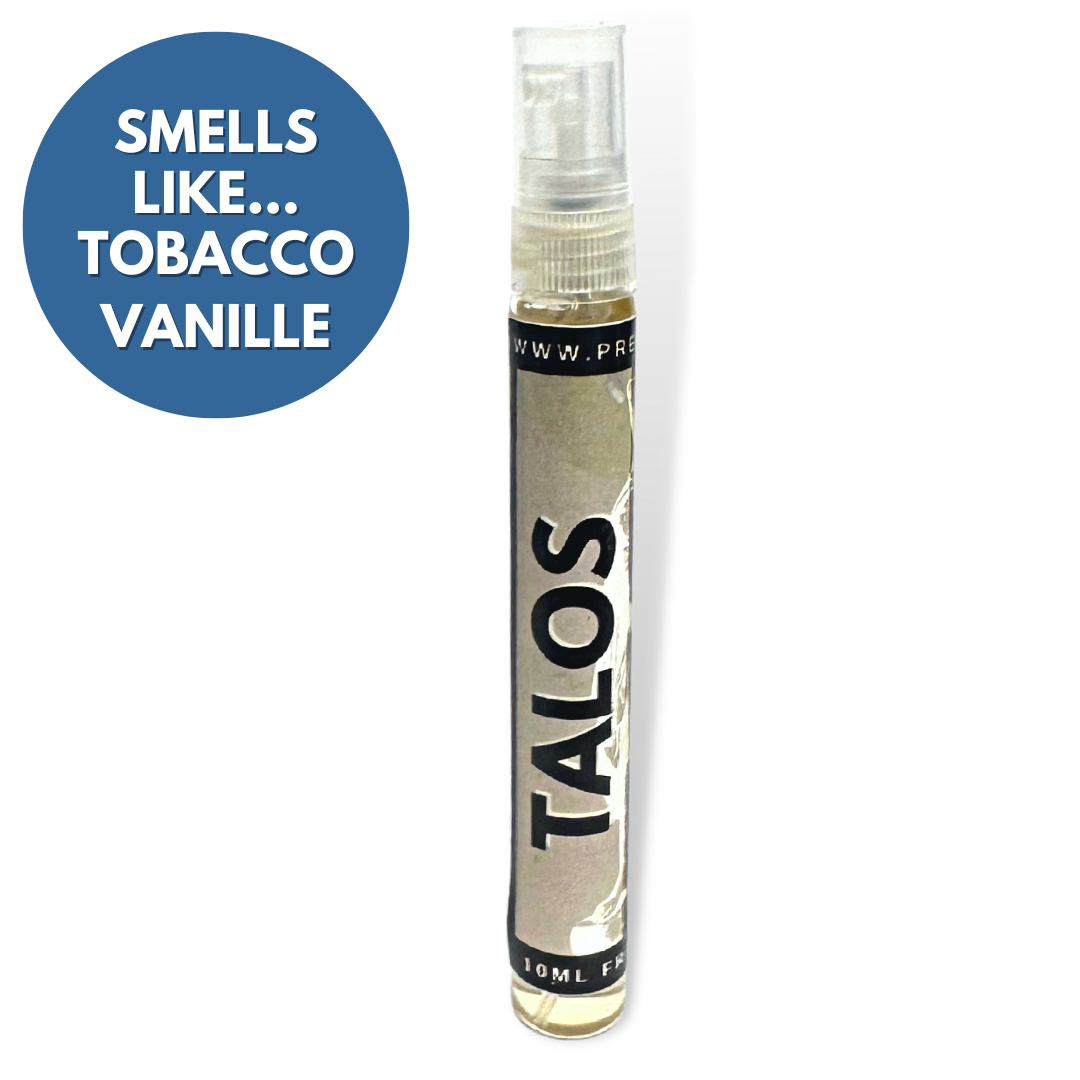 A blend of a sensual male aftershave dupe that is deep in tob*cco, tonka bean, and reminiscent of an English gentleman's club.
Inspired by Tabac Vanille.
Fragrance Notes
Top Notes: Tob*cco Leaf and Spicy Notes

Heart Notes: Vanilla, Cacao, Tonka Bean, and Tobacco blossom
Bottom Notes: Dried Fruits and Woody Notes
What is a fragrance mist?
A fragrance mist is an Eau De Toilette, but due to the way we manufacture the product we can't give it that official title. Our fragrance concentration is between 10-15%, technically making them Eau de Parfum. With all of your favourite dupe perfumes and aftershaves, we're sure these bottles of fragrance will meet your expectations in strength.  You can use them just as you would with that £80 bottle of the real deal. Us ladies at Pretty Suds love to spray them in our hair, and they are very popular with the Mr Suds. 
🔄 Recycling Our Packaging 
This product is made from glass and PET plastic
🔥 Safe Spraying
Shake well before use. Spray 30cm away from face. Best used on fabrics. Do not spray near naked flames.