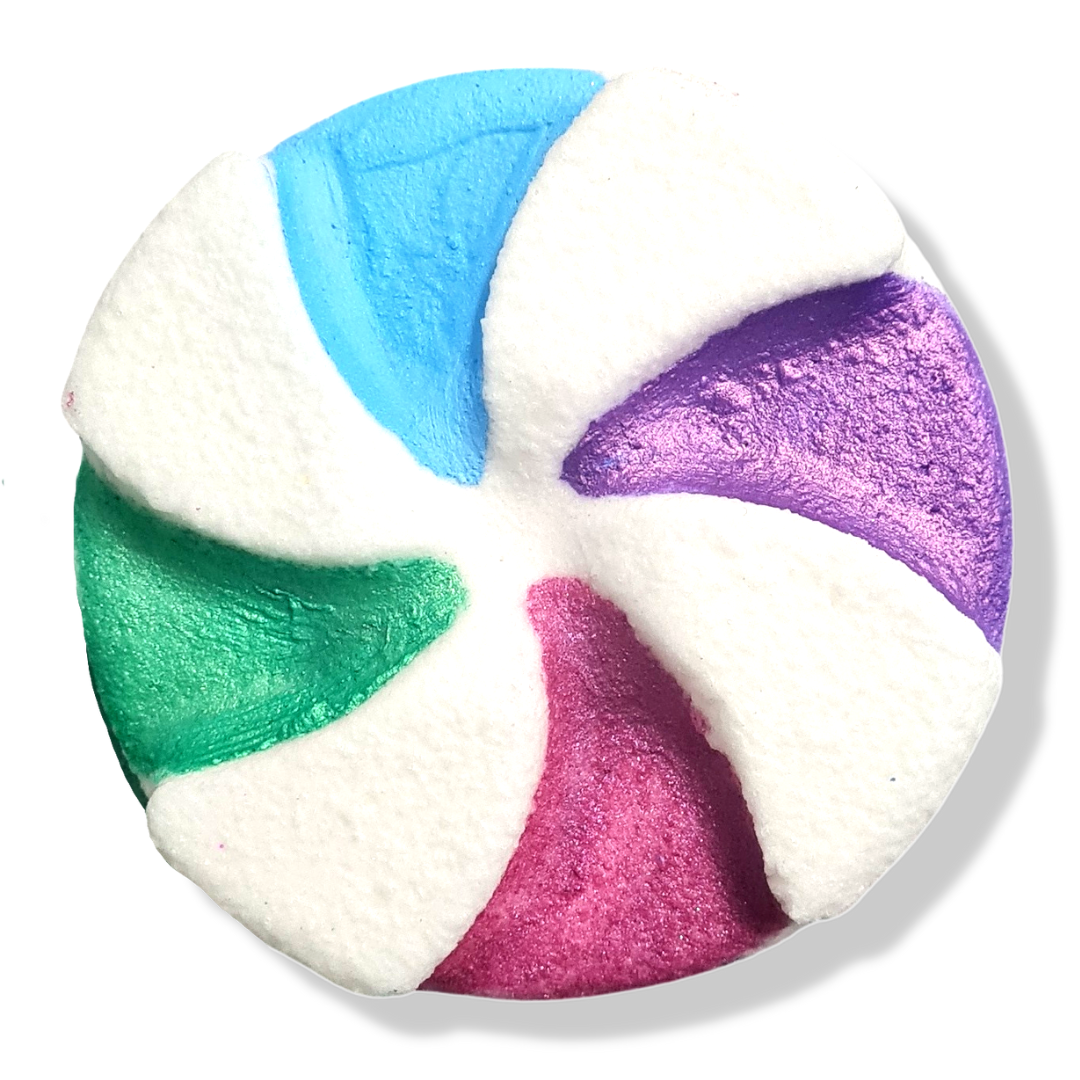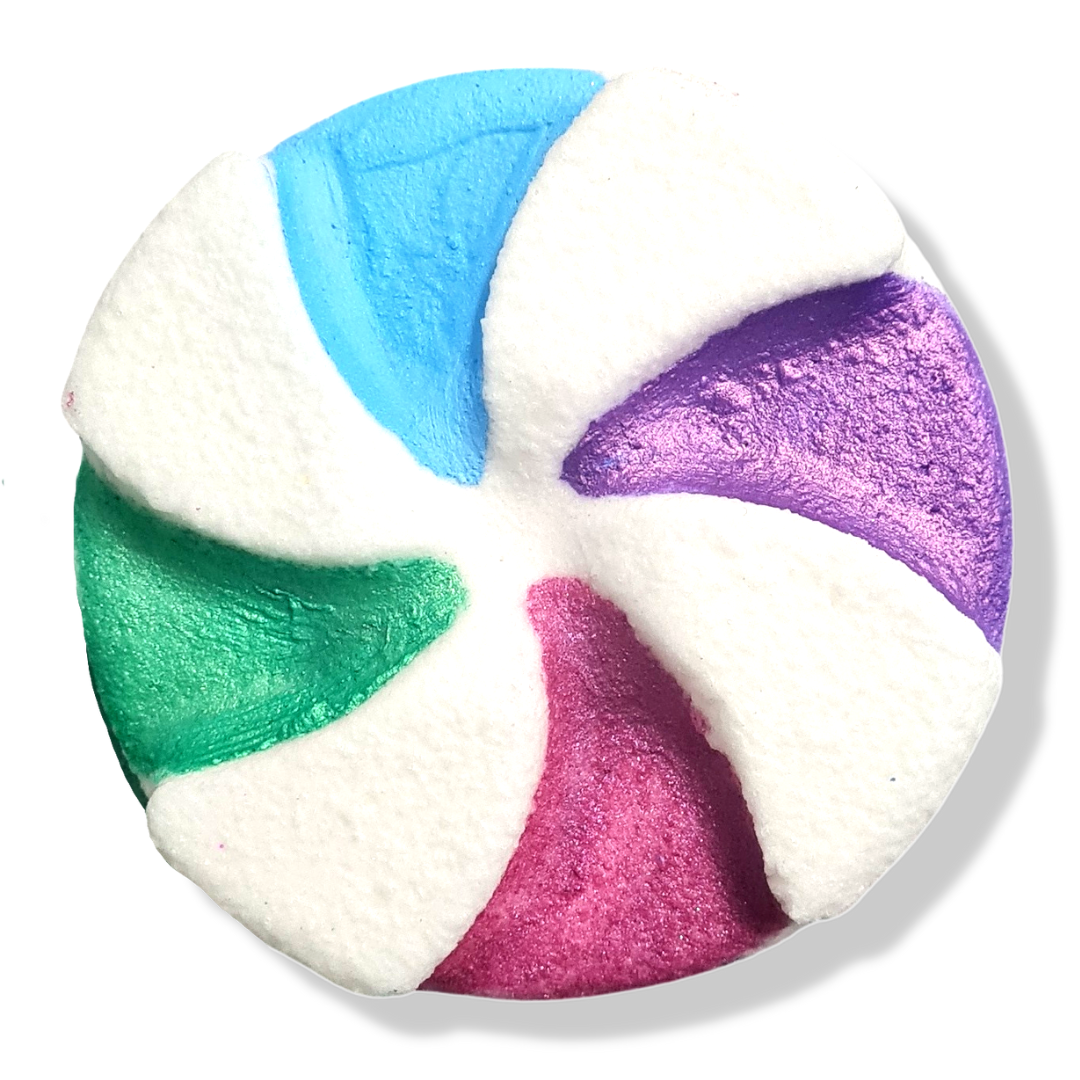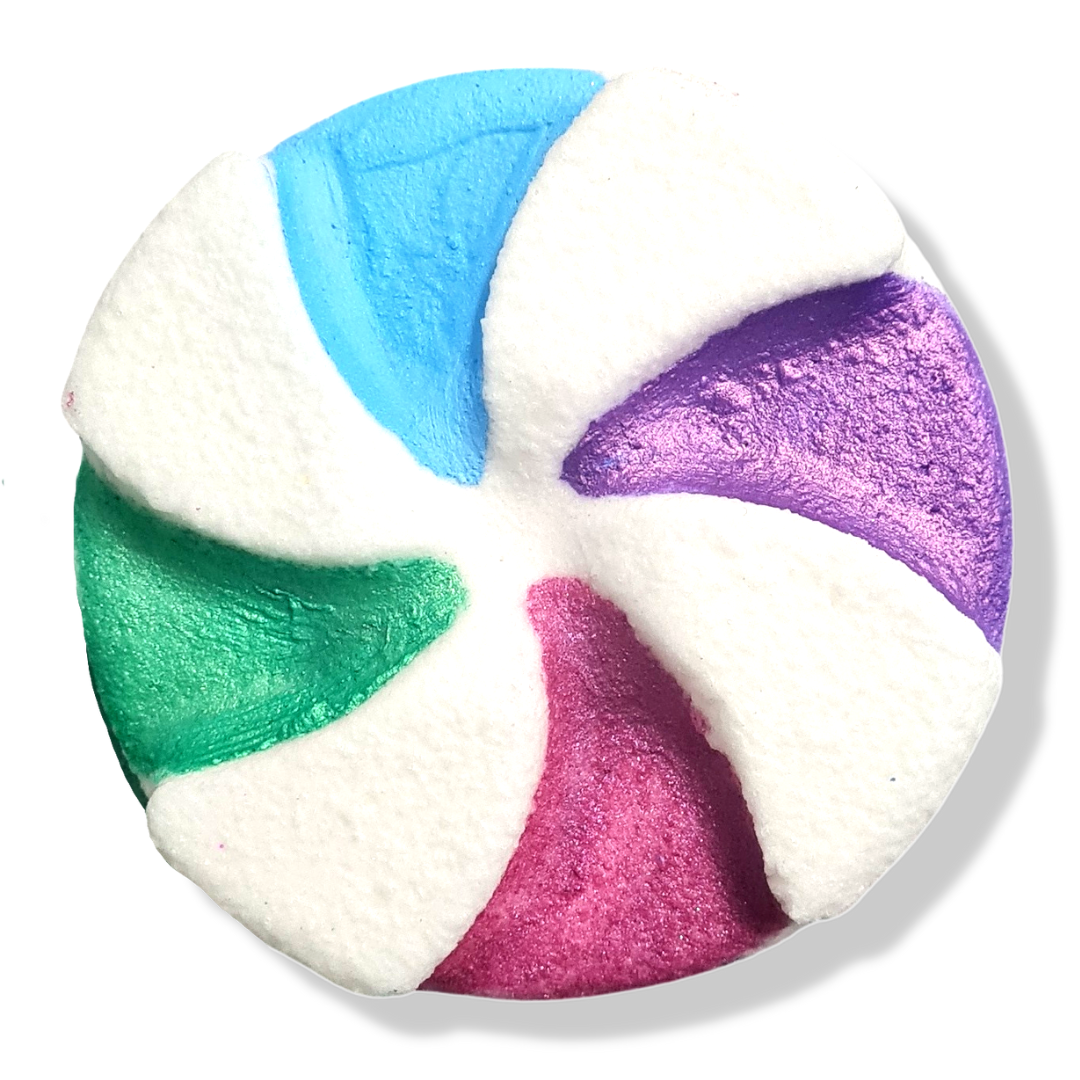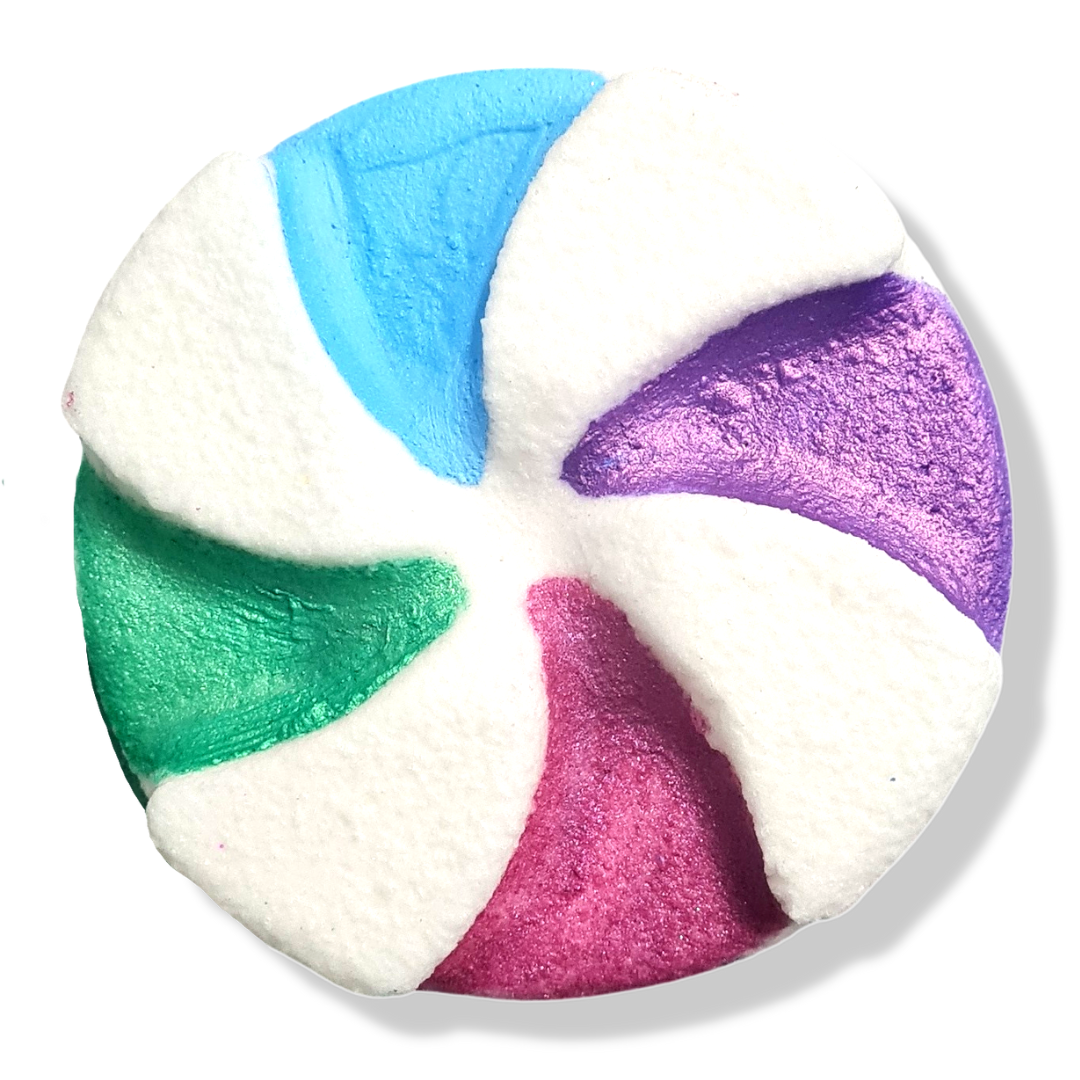 A kaleidoscopic of colours with a Parma Violet scent that'll whisk you away to Lush-land! It's a magical marvel that'll leave you feeling soft and cuddly. Plus, the mesmerizing visuals are sure to add a touch of whimsy to your bath time experience!
Fragrance Notes

Top Notes: Violet Leaf
Middle Notes: Rosewood, Ylang Ylang
Base Notes: Woods
Ingredients
Ingredients: Sodium Bicarbonate, Citric Acid, (Corn) Starch, Sweet Almond Oil, Polysorbate 80, Parfum, CI14720, CI14500, CI142090, CI19140, SLSA, Alcohol, MicaAllergens: Alpha Iso Methyl Ionone, Geraniol, Iso Eugenol, Linalool
| Vegan | Store in a cool, dry place | Use within 24 months |  *Weight is approximate as they are handmade items
Packaging
Individually wrapped in recyclable cellophane.